UToledo Athletic Department Announces Refueling the Rockets Campaign
---
The University of Toledo Department of Athletics unveiled Friday a fundraising campaign designed to help offset the financial impact of the COVID-19 pandemic.
The campaign, called Refueling the Rockets, is an appeal to Rocket supporters on all levels to make a one-time gift that will help the department fund the athletic and academic needs of nearly 400 student-athletes in 16 varsity sports.
"Due to factors related to the pandemic, we anticipate that our revenue will decline somewhere in the range of $6-7 million," said UToledo Vice President and Athletic Director Mike O'Brien. "We have made significant reductions to our 2020-21 budget, but we are still looking at a sizeable gap in what we need to help our student-athletes achieve their goals."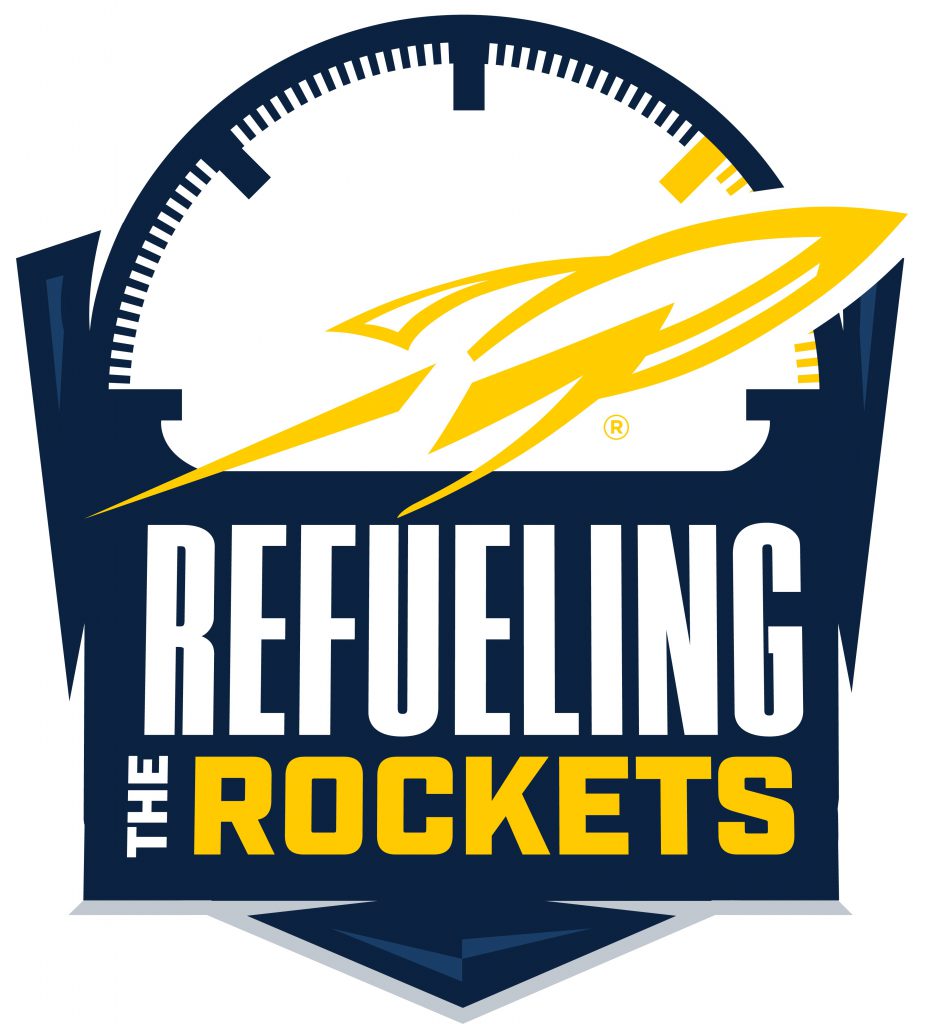 Some of the recent cost-saving measures implemented by the Athletic Department include:
• Reduction of overall operating budgets by approximately 20%, including expenses for travel, recruiting, equipment, home-game operations, administrative and team-related expenses.
• O'Brien, along with head coaches Jason Candle, Tod Kowalczyk and Tricia Cullop, have taken voluntary pay reductions of 10%. All other athletic staff took mandatory furlough days last spring and will take additional days this fall. In addition, the department's part-time and seasonal labor force has been reduced significantly.
• Summer school funding and cost-of-attendance stipends for student-athletes have been reduced.
Deputy Athletic Director Dave Nottke said a major part of the drop in revenue is the result of the elimination of ticket sales at home games and the loss of revenues typically associated with hosting those events, such as sponsorships, advertising and concession sales.
"Donations from our supporters can go a long way in helping us make up for some of the reduction in our revenue streams," said Nottke. "We are fortunate in that we have always had tremendous community support for our program. We are confident that Rocket Nation will once again help us maintain the best possible athletic and academic experience for our student-athletes."
Rocket supporters can make a one-time gift or set up a monthly gift schedule for the Refueling the Rockets campaign. Gifts can be made with cash, charitable IRA distribution, check, credit card (Visa, AmEx, MasterCard), payroll deduction for UToledo employees, pledge or stock transfer. For more information, or to make a gift over the phone, call the Athletic Development Office at 419.530.4183.
Another way donors and season ticket members can help is by electing to donate all or a portion of their 2020-21 season ticket payments toward the Refueling the Rockets campaign. To make these arrangements, call the Rocket Ticket Office at 419.530.GOLD (4653).
For more information or to make a gift, visit the Refueling the Rockets campaign website.