Disability Studies Program to screen 'Hook'
---
The Disability Studies Program at The University of Toledo will screen the film "Hook" Tuesday, Oct. 25, at 7:30 p.m. in Memorial Field House Room 2100.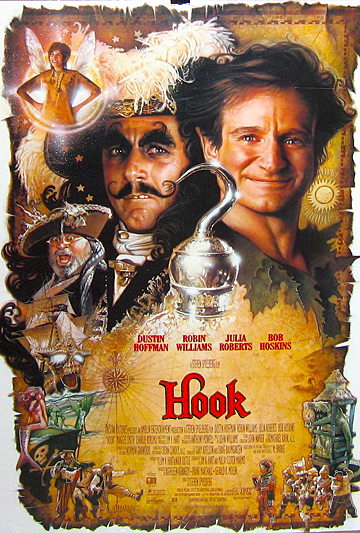 Directed by Academy Award winner Stephen Spielberg and starring Oscar winners Dustin Hoffman and Robin Williams, the film centers around Peter Banning (Williams) as he returns to Neverland to confront Captain Hook (Hoffman) and save his children, whom Hook has taken captive. With the help of the Lost Boys, a bit of pixie dust, and the faith of his children, Banning begins a journey of realizing his true identity as Peter Pan.
"The Peter Pan saga offers an iconic example of the classic mode of disability representation," said Dr. Jim Ferris, Ability Center of Greater Toledo Endowed Chair in Disability Studies. "'Hook' provides an energetic update to the Pan saga, with some surprising results."
This adaptation of J.M. Barrie's classic story is the second film in the Disability Studies Program film series focusing on disability in film adaptations of literature for young readers.
The third film of the series will be "A Christmas Carol," which will be screened Tuesday, Dec. 6, at 7:30 p.m.
After the screening, film-goers are invited to stay for a discussion with Disability Studies Program faculty on representations of disability in film, literature, and other media intended for young people.
For more information on the free, public event, call the Disability Studies Program at 419.530.7244 or email kathryn.shelley@rockets.utoledo.edu.