Author to discuss prequel to 'Godfather' screenplay
---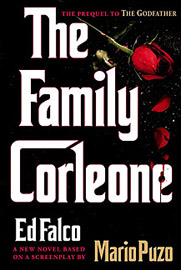 It's an offer you can't refuse: Meet Ed Falco, the author of The Family Corleone, a new novel based on "The Godfather" screenplay by Mario Puzo.
He will talk about and read from his work Wednesday, Oct. 17, at 12:30 p.m. in Libbey Hall.
Falco's book is set in the Great Depression and follows Don Vito Corleone as he becomes the most powerful man in New York's criminal underworld.
The writer also will discuss his story collection, Burning Man.
The free, public event is sponsored by the Department of English.
Click to access the login or register cheese