'The Relevant University' to air Oct. 22
---
Tune in to "The Relevant University" Tuesday, Oct. 22, at 7 p.m. on AM 760 WJR.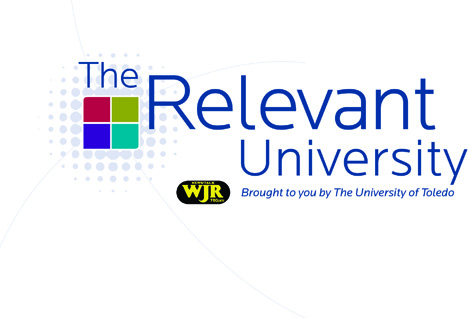 This month, Lawrence J. Burns, UT vice president for external affairs, examines how organizations are adapting to get their messages out through integrated marketing and branding in response to technology changing communication.
In this month's episode:
• Rob Mattina, vice president of marketing for the Detroit Red Wings, talks about how the team connects with fans in Hockeytown.
• Patrick Duggan, co-founder of the website Down with Detroit, discusses a true grassroots marketing approach for its Motor City apparel.
• Patrick Mendoza, senior manager of external communications for Capital One, shares the fun branding opportunities of the Capital One Mascot Challenge.
• And Lindsay Stein, a senior reporter with PRWeek, explains the latest trends in the public relations industry.
The University and Detroit's WJR Radio produce the monthly, hourlong program that explores the critical role higher education plays in the world.
Listen at utoledo.edu/therelevantuniversity.