Shuttle available to assist staff, students, visitors around campus during Biden visit
---
UT Transit Services will offer a shuttle Tuesday, Oct. 23, for individuals attending the speech by Vice President Joe Biden at 11 a.m. in the Student Union Auditorium and for those whose regular parking spaces are impacted by security around the building.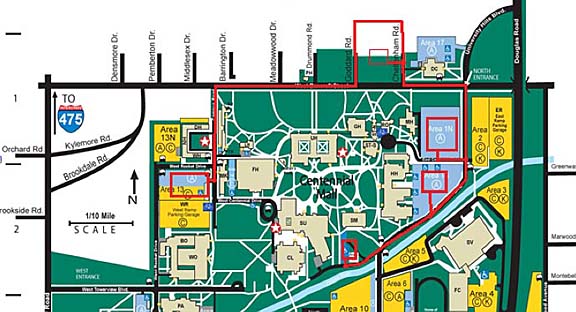 The shuttle will start at 6:30 a.m. and run until an hour after the vice president's visit to assist people getting to work or to the event. The shuttle will begin in Lot 13 and go to the grassy area across from University Hall used for parking, and will continue to Lots 1N, 1S and Lot 11, where it will drop people off at the southwest side of the Student Union.
To secure a perimeter around the Student Union for the vice president's visit, a number of handicapped parking spaces next to the building will be closed. The shuttle service is intended to assist those individuals with getting to work and class, in addition to assisting visitors to campus.
The loop, which will take about 20 minutes, will run continuously until after the event at 12:30 p.m. In the afternoon, people can use the Call-A-Ride service at 419.530.1033 until 6 p.m.
Click to access the login or register cheese