UT College of Law one of Princeton Review's best law schools
---
The University of Toledo College of Law is one of the nation's top law schools, according to The Princeton Review's list of The Best 173 Law Schools, which appears as a book and on The Princeton Review website.
Based on student surveys, The Princeton Review also provides numerical rankings on a variety of factors. One of those identified is the accessibility of professors – judged based on how law students rate the accessibility of their teachers. Scores range from 60 to 99. The UT College of Law had the top ranking on this measure (92) among Ohio's nine law schools.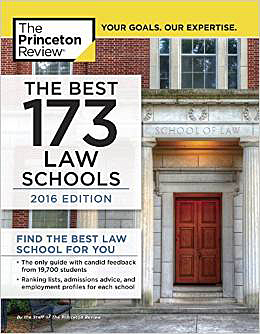 In the UT College of Law's profile, The Princeton Review editors wrote, "Students speak overwhelmingly of the school's obvious care and concern for their future."
The profile also quotes current UT law students who were surveyed by The Princeton Review. Among the student comments, "Every aspect of the school strikes the perfect balance between professionalism and personal attention." Another noted that professors "go out of their way to make themselves available to students."
"At the UT College of Law, we provide legal education on a personal scale," said D. Benjamin Barros, dean of the College of Law. "Our goal is student success, and our faculty take the time to get to know their students. No one is just a number here."
The school profiles in The Best 173 Law Schools factor in data from The Princeton Review's surveys of law students completed during the 2014-15, 2013-14 and 2012-13 school years.