Throwback Thursday: Which One's Pink?
---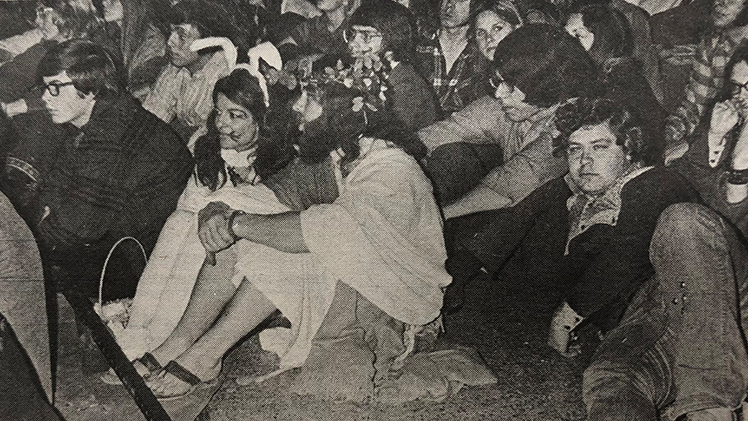 An Oct. 29, 1971, ad in UToledo's then-campus newspaper, The Collegian, touted the just-released Pink Floyd album, "Meddle," as "a party for your ears … " and that students could hear the band and the new album live on campus on Halloween night for only a dollar; $2.50 for non-students.
The Collegian captured a photo of fans as part of its glowing Pink Floyd concert review.
An "Open Letter to the Students" also published in the newspaper thanked fans for making the concert a success and apologized for the "sideways" stage that made it crowded: "Pink Floyd had to have a stage at least 55 feet wide."
A half-century later, long after the echoes of the Field House performance have faded, the Pink Floyd concert survives in bootlegs, including a complete audio recording posted to YouTube.
Decades ago, it was not uncommon for The Field House, now known as Memorial Field House, to host rock 'n' roll royalty such as Pink Floyd and Jimi Hendrix before they were crowned.
"The fact that they performed at The University of Toledo is not at all strange," said Dr. Russell Reising, professor emeritus of English and original member of the Rock and Roll Hall of Fame and Museum's Educational Advisory Board, who published "Speak to Me: The Legacy of Pink Floyd's Dark Side of the Moon."
"That was rock culture up through the early '70s for bands still in their incipient days, including bands like Pink Floyd. They were playing at venues regarded as very small or quirky. Their managers had them touring in these really grueling conditions and they would book any gigs that they could get."