Conference to discuss sustainability in today's university
---
With the cost of higher education rising each year, universities are looking to become more self-sustainable in order to save money.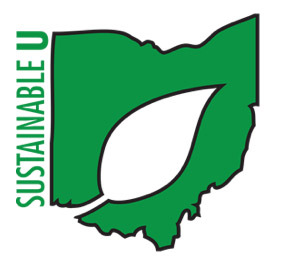 On Thursday, Nov. 1, The University of Toledo will host Sustainable U, a conference in which this sustainability initiative will be discussed. The conference will take place from 9 a.m. to about 5 p.m. in Student Union Rooms 2591 and 2592.
This is the first year the conference has been held at UT; for the past three years, it has been held at Bowling Green State University. For this year's meeting, UT will be joined by BGSU and the community to talk about the present and future for sustainability at U.S. universities and beyond.
"The purpose of the conference is to bring together the researchers, practitioners and educators who are working in the sustainability area in northwest Ohio so that they can discuss what they are doing and what universities are doing in order to create a sustainable environment," said Dr. Ashok Kumar, professor and chair of the UT Department of Civil Engineering and conference chair.
The event will kick off with a welcome from Dr. James P. Trempe, UT vice president for research and professor of biochemistry and cancer biology, followed by opening speaker Dr. Andy Jorgensen, UT associate professor and director of general chemistry.
Following the opening remarks, there will be posters, exhibits and speakers from UT, BGSU and the community. Presentations will be given on university initiatives, sustainable pedagogy, sustainability research and student contributions. There will be breaks for coffee and lunch.
"We want to invite anyone from the University who is interested in learning about sustainability," Kumar said. "We will have practical tips as well as research tips during the conference, and attendees will be able to see how the new generation of students is learning about sustainability."
Those who wish to attend the conference must register at utoledo.edu/dl/sustainableu/index.html. More information also can be found on that site.