UT to celebrate International Education Week
---
The UT campus community, led by the Center for International Studies and Programs, will celebrate International Education Week, Nov. 11-15, with international poets kicking off activities a little early.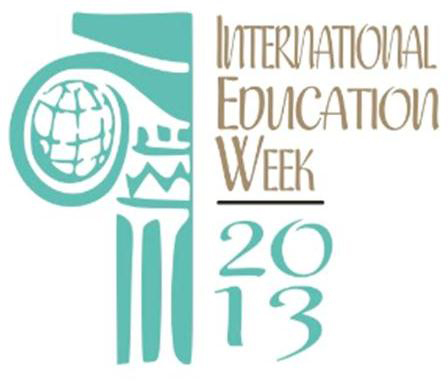 International Education Week serves as a reminder that university campuses play a vital role in shaping global awareness.
"International Education Week is an opportunity to celebrate the benefits of international education and exchange worldwide," said Michelle Ploeger, international education specialist and coordinator of International Education Week. "This year we have partnered across campus to offer a variety of programs and activities for the UT community to enjoy and learn about different cultures and international opportunities."
She noted there are nearly 30 events planned.
"There will be fun, academic opportunities for students, faculty and staff. These include International Village, two foreign film screenings, international photo contest, and a friendly UT World Cup indoor soccer tournament," Ploeger said. "This week provides the campus community with several opportunities to meet international students and scholars, try international food, and prepare for experiential learning outside the country."
The kick-off events are two nights of poetry readings.
The "One Evening: Three Poetic Traditions English, Arabic and Urdu" poetry recital will take place Monday, Nov. 4, at 6 p.m. in Memorial Field House Room 2420. Dr. S. Amjad Hussain, UT trustee and professor emeritus of thoracic and cardiovascular surgery, and Dr. Samir Abu-Absi, UT professor emeritus of English, will read English translations of Arabic and Urdu poetry. Ejza Rahim will share his original English poetry.
On Wednesday, Nov. 6, Rahim will read his poem titled "I, Confucius" and then participate in a panel discussion and sign free books. This program will begin at 5 p.m. in the Center for Performing Arts Recital Hall.
Listed by date, other highlights for International Education Week will include: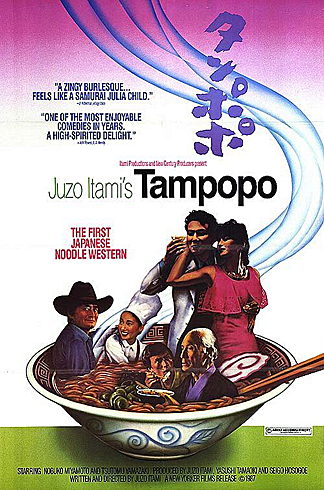 Tuesday, Nov. 12
• Study Abroad Info Session, 11 a.m. to noon, Snyder Memorial Building Room 1100. Find out how you can travel, experience another culture, and earn college credit.
• "Khush-amadid" (Welcome) to Pakistan, 3 to 4 p.m., Snyder Memorial Building Room 1100. Attendees will experience Pakistan during this interactive session with Saadia Farooq, International Research and Exchanges Board student. Learn about the country's culture and lifestyle by tasting a traditional Pakistani dish with tea, viewing photographs, Skyping with locals, discovering the art of henna, trying on traditional clothing, and participating in a traditional dance.
• Film Screening: "Tampopo" ("Dandelion"), 5 p.m., Memorial Field House Room 2910. A culture is defined to some extent by what and how its members eat in this classic of Japanese cinema. This comedy is about a truck driver who stops at a small family-run noodle shop and decides to help its fledgling business. The story is intertwined with vignettes about the relationship of love and food.
Wednesday, Nov. 13
• International Village, 11 a.m. to 2 p.m., Student Union Auditorium. International Student Association members will showcase their cultures by serving food and performing.
• International Opportunities Beyond College, noon to 1 p.m., Snyder Memorial Building Room 1100. Learn more about the Peace Corps, the Fulbright Program and opportunities to teach English abroad. Pizza will be provided.
• Resumé Building Workshop: Global Careers, 2 to 3 p.m., Snyder Memorial Building Room 1100. Join members of UT's Center for Experiential Learning and Career Development to learn how to build a resumé for an international career.
• International Food Mixer and International Trivia, 5:30 to 7 p.m., Rocky's Pub & Grill in the Student Union. Sample international appetizers, mingle with new international and American friends, and test your knowledge of international trivia and current events. Enter to win movie tickets.
• Film Screening: "American Dreams in China," 7 to 9 p.m., Memorial Field House Room 2910. How did China do it? Was it simply the sheer size of its population that rocked the nation from Communist underdog to global economic superpower? This film suggests otherwise. Inspired by a true story, this stirring tale dramatizes both the spirit and the details of China's historic rise.
Thursday, Nov. 14
• Global Citizenship, noon to 1 p.m., Student Union Room 2584. Learn various cultures, heritage and proper pronunciation of common names at this introduction to global citizenship and diversity. Refreshments will be served.
• My Name Around the World With International Coffee and Tea Tasting, noon to 2 p.m., Student Union Trimble Lounge. Stop by and learn how to write your name in Chinese, Arabic, Portuguese and other languages, and have a cup of international coffee or tea.
• Dinner and Dancing: Salsa and Salsa, 5 to 7 p.m., International House Cafeteria. Learn to salsa with the Ballroom Dance Society and eat Mexican cuisine.
Friday, Nov. 15
• UT Professors Teaching and Learning Abroad, 10 to 11 a.m., Snyder Memorial Building Room 1100. Learn how you can spend time teaching abroad from a UT faculty member. Continental breakfast will be served.
• UT World Cup, 6 to 10 p.m., Student Recreation Center Auxiliary Gym. Students, faculty and staff are encouraged to play or support their favorite team.
• "Glowbal" Waters, 10 p.m. to 1 a.m., Student Recreation Center Pool. There'll be food and music at this glow-stick pool party.
International Education Week is a joint initiative of the U.S. Department of State and the U.S. Department of Education to promote programs that prepare Americans for a global environment and attract future leaders from abroad to study, learn and exchange experiences in the United States.
For a complete list of International Education Week events, visit http://utole.do/internationaledweek.