Intern in Ohio connects UT students with United Way for nearly 150 internships
---
This January when United Way of Greater Toledo launches its annual program to help meet the tax preparation needs of the community, its efforts will be powered in part by The University of Toledo and Intern in Ohio.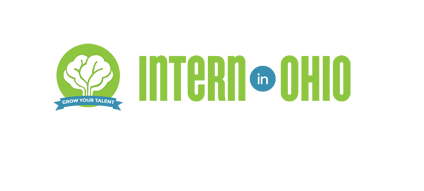 United Way is using Intern in Ohio, an online matching system, to fill nearly 150 internships as it seeks to help people save more of what they earn.
The Free Tax Preparation Program helps low- to moderate-income families in the community by preparing their state and federal returns at no cost. This year, United Way utilized Intern in Ohio to attract college students from specialized majors, like accounting, to paid and unpaid internships that provide the services.
"The experience we have had with Intern in Ohio has been incredibly positive," said Toni Shoola, program manager. "The website is easy to use and customizable to fit diverse employer and student needs. I also am very impressed with the way it connects students to great opportunities for personal development and professional advancement."
Shoola not only enjoyed the ease of use of the tool, but also the quality of the UT students United Way connected with.
"Intern in Ohio has helped our program connect with a large number of University of Toledo students in which we see a lot of potential," Shoola said. "The staff at Intern in Ohio has been incredibly accommodating and helpful with posting positions on its website."
Not only is the University partnering with Intern in Ohio to bring opportunities to students, UT faculty are involved by helping organize training for United Way's Free Tax Preparation Program.
Dr. Laura Williams of the UT College of Business and Innovation is helping host an orientation for United Way's tax program Wednesday, Nov. 6. Additionally, the internship opportunities have been approved for course credit in both accounting and finance.
"This is exactly the type of connection we envisioned when we partnered to bring Intern in Ohio to life in northwest Ohio," said Lawrence J. Burns, UT vice president for external affairs. "This is a perfect combination of technology, expertise and a community need that so many will draw a benefit from. We are proud to sponsor Intern in Ohio."
"Internships are a critical force in retaining talent in this region," said Bernie Gosky, executive director of Intern in Ohio. "Together, we are working to increase the number of successful internships for students across the state of Ohio by connecting students based on what they can do and what they want to learn to do."
Utilizing a revolutionary matching algorithm, Intern in Ohio connects both employers and students to internship opportunities based on skills, interests and requirements. By matching based on these factors, this free technology ensures that all internship candidates are well-suited for their experiential learning opportunities. This reduces the traditional barriers to effective internships and streamlines the hiring process to save employers time and money.
For more information or to register as a business or student with Intern in Ohio, visit InterninOhio.com. For more information on the United Way Free Tax Preparation Program, visit unitedwaytoledo.org/taxprep.