Students to bring Indian culture to life
---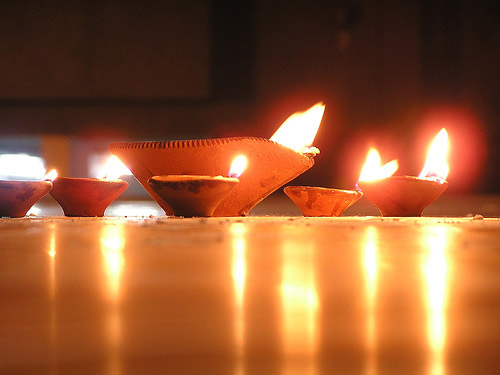 In honor of Diwali: The Festival of Lights, The University of Toledo Indian Students Cultural Organization (ISCO) will host Diya 2010 at 6:30 p.m. Thursday, Nov. 11, in the Student Union Auditorium.
The Diwali festival is five days long, and each of the days is represented by a different tradition. On the third day, the diyas are lit; diyas are small oil lamps made of clay.
"The festival symbolizes the victory of good over evil, and the lamps are lit as a sign of celebration, hope, happiness and enthusiasm," said Madhura Pitale, ISCO president. "It depicts that unity can be maintained in a highly diverse environment."
Typically, in India, this tradition is celebrated by exchanging gifts and sweets and by lighting fireworks and diyas.
UT students will celebrate Diya 2010 by lighting the lamps, eating Indian cuisine, and watching students perform cultural dances and rituals, as well as other Indian traditions, according to Narender Reddy and Prerak Parikh, ISCO vice presidents.
"Diya is an event that sustains the importance of Indian culture at UT by reaching out to not only Indian students but the entire UT community," Pitale said.
Tickets can be purchased at Rocket Copy or at the door and are $10 for ISCO members and $15 for the public.
For more information, contact Pitale at 419.902.9751 or e-mail utisco2010@gmail.com.