UT to hold events for Great American Smokeout Nov. 15
---
In an effort to end smoking and raise awareness about the dangers of tobacco use, The University of Toledo is joining the American Cancer Society's Great American Smokeout on Thursday, Nov. 15.
Members of Rocket Wellness, UT Pharmacy Services, and the UT Alcohol Tobacco and Other Drug Prevention Program staff will be in the Thompson Student Union from 11 a.m. to 1 p.m. handing out candy cigarettes along with information about smoking cessation and the benefits of being tobacco-free.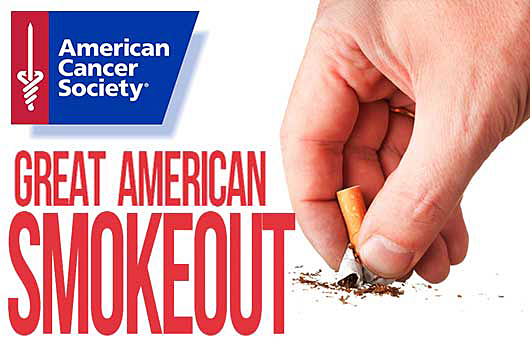 The goal of the Great American Smokeout is to raise awareness about the harmful effects of smoking, as well as provide students, staff and faculty with information on how to quit.
This year, the participating groups also will shed light on the dangers of e-cigarette use, which has gained popularity in the last few years.
"We want students, faculty and staff to know that the University cares about their well-being. There are many resources on campus that can support those looking to quit smoking, and this event helps bring that information to those interested," said Jocelyn Szymanski, wellness administrator.
Another goal of the event for the Great American Smokeout is to remind students, employees and community members that The University of Toledo is tobacco-free on all campuses; this includes e-cigarettes and smokeless tobacco.
For more information about the Great American Smokeout, contact Szymanski at jocelyn.szymanski@utoledo.edu, or visit the American Cancer Society's website.