UT Student-Athlete Advisory Committee to host bone marrow registration drive
---
The University of Toledo Student-Athlete Advisory Committee will hold a bone marrow registration drive as part of the Mid-American Conference "Be The Match" Bone Marrow donation and registry week.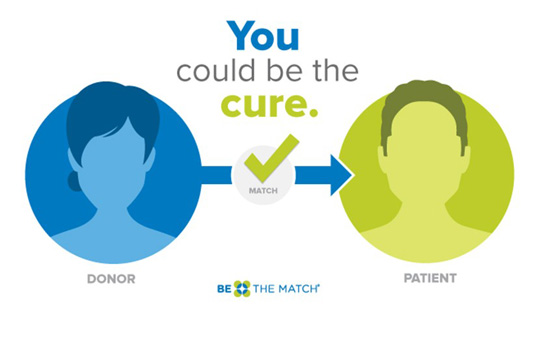 Rocket fans will have the chance to register for bone marrow donations at the Toledo men's and women's basketball games Tuesday, Nov. 15, and the football game Wednesday, Nov. 16.
Members of the Student-Athlete Advisory Committee will set up on the west side of the second floor in Savage Arena Tuesday and in the Glass Bowl Wednesday to provide information for any individuals interested in becoming "the match" for someone in need.
Every three minutes someone is diagnosed with blood cancer. Nearly 70 percent of patients do not have a fully matched donor in their family and rely on Be The Match to find an unrelated donor. Each year, Be The Match facilitates more marrow transplants, including nearly 6,400 transplants in 2015 for a total of 74,000 transplants since 1987.
In 2015, Be The Match added 537,000 new registry members and has totaled 13.5 million members on its registry. Be The Match also has access to 27 million potential donors worldwide.
Click to access the login or register cheese