UT to host Great American Smokeout events
---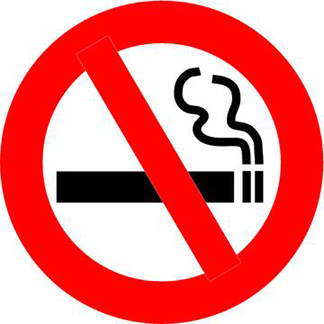 The University of Toledo's Colleges Against Cancer and the Alcohol, Tobacco and Other Drug Prevention Committee have teamed up to host the American Cancer Society's Great American Smokeout.
On Thursday, Nov. 18, the organizations will be in the Student Union from 11 a.m. to 1 p.m. and in the UT Medical Center Skyview Food Court Atrium from 11:30 a.m. to 2 p.m. handing out "quit kits" with mints, gum and toothpicks to help make the transition from smoker to nonsmoker easier for all members of the UT community.
"The No. 1 killer of adults is tobacco, and hosting the Great American Smokeout here at UT is a way for us to promote healthy decision making and to promote lifelong health and happiness for our students long after they graduate and become great citizens in our communities across the country," said Alexis Blavos, an alcohol, tobacco and other drug prevention specialist.
Right now, 20 percent of UT students smoke; Blavos said the goal is to reduce that statistic to less than 10 percent.
Colleges Against Cancer will have a lung machine at the event that depicts the difference between a healthy lung and one that has been exposed to prolonged tobacco use.
"Currently, one in 10 college students will die prematurely due to tobacco use," said Becky Fitts, public relations director for Colleges Against Cancer. "Already, 223 colleges and universities across the country have enacted tobacco-free policies. That is our ultimate goal, to make UT a smoke-free environment."
The Smokeout event on Health Science Campus is sponsored by pharmacy students and Rocket Wellness. The pharmacy students will have a table displaying information on the effects of smoking and quit tips, and Rocket Wellness will give out bags of popcorn and raffle off two turkeys at the end of the day.
"In order to be eligible to win the raffle, you must either pledge to quit smoking for the day or pledge to be an advocate for others to quit smoking," said Michelle Peterson, wellness coordinator on Health Science Campus.
Face your Future, a student advocacy group that works with the alcohol, tobacco and other drug prevention, also will take photos of students, faculty and staff on Tuesday, Nov. 16, in Student Union Room 3020 and then age those pictures 20 years both with and without tobacco use.
For more information, contact Blavos at 419.530.8436, Peterson at 419.383.6695 or visit the Facebook page UT Smokeout.