UToledo Ballroom Dance Society to Offer Magical Evening
---
The University of Toledo is giving Harry Potter fans and campus community members a chance to step into the Wizarding World.
The UToledo Ballroom Dance Society will host its ninth annual Yule Ball, modeled after the Hogwarts dance from the Harry Potter series, Saturday, Nov. 23, from 7 to 11 p.m. in the Thompson Student Union Ingman Room.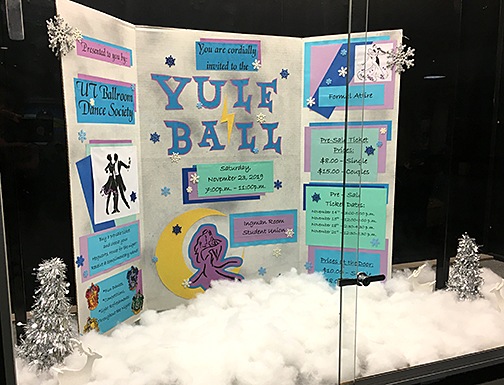 "By having fun games going on throughout the night, throwing in a couple ballroom steps doesn't make ballroom seem as geeky or intimidating as people tend to make it seem," said dance society member Anna Walker, a junior majoring in bioengineering.
The cost to attend the Yule Ball is $8 for individuals and $15 for couples.
In addition, there will be a silent auction held during the night. Items up for bid include Hogwarts House-themed baskets. Payment will be due by the end of the dance to receive items.
The money raised is going to be used for the society to travel and compete in ballroom dance competitions, Walker said.
Those who purchase tickets in advance can choose their house and receive a complimentary wand at the dance. Look for the table in the Thompson Student Union Thursday, Nov. 21, from 12:30 to 2:30 p.m.
For more information, contact utoledoballroomdancesociety@gmail.com.