'The Relevant University' to air Nov. 26
---
Tune in to "The Relevant University" Tuesday, Nov. 26 at 7 p.m. on AM 760 WJR.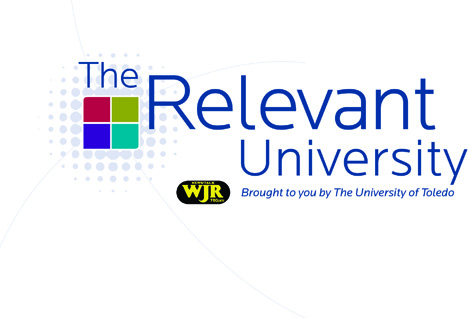 This month, Lawrence J. Burns, UT vice president for external affairs, explores unique and innovative partnerships that help increase access to higher education.
In this month's episode:
Rich Weinkauf, vice president of instruction at Schoolcraft College, talks about the recently debuted Schoolcraft to U program.
• Dan Steinbock, dean of The University of Toledo College of Law, announces a new initiative to make law degrees more affordable for Michiganders.
• Bill McCreary, executive director of the new UT One World Schoolhouse, reveals plans for unique technology and programs in that initiative.
• And Mike Hansen, president of the Michigan Community College Association, shares their advocacy efforts for the state's 28 public community colleges.
The University and Detroit's WJR Radio produce the monthly, hourlong program that explores the critical role higher education plays in our world.
Listen at utoledo.edu/therelevantuniversity.