Nov. 30 deadline to register for Toledo Cancer Research Symposium
---
The University of Toledo is hosting its second annual Toledo Cancer Research Symposium Friday, Dec. 7, in partnership with ProMedica.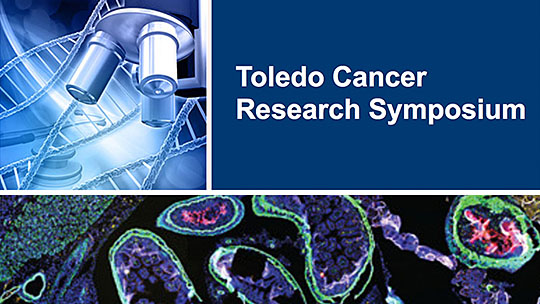 The event will provide a forward-looking perspective of local cancer initiatives and feature discussions about novel research being performed by UT faculty, including presentations on immunotherapy, precision therapeutics and biomarker discovery.
Dr. Jian-Ting Zhang, professor of pharmacology and toxicology at Indiana University, will give a plenary lecture about targeted drug discovery programs.
Registration is open through Friday, Nov. 30.
For a full schedule and to register, visit the Toledo Cancer Research Symposium website.
Click to access the login or register cheese