University joins National Student Exchange
---
UT students can experience academic life at another college campus through the National Student Exchange program while being enrolled at the University.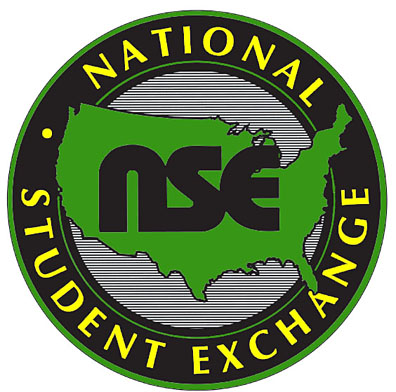 In September, UT became a member of the National Student Exchange, a not-for-profit education consortium that provides affordable and practical opportunities for students enrolled at member campuses to study and live for a semester or a year in the United States, Canada, Guam, Puerto Rico and the U.S. Virgin Islands. Some campuses also may accommodate summer exchange.
"National Student Exchange is a great opportunity for students who have always wanted to explore their world domestically. This program is another innovative way for UT and the student to get exposure to the rest of the nation by exploring different regions of the country," said Dr. Sammy Spann, director of the Office of Academic Engagement. "Students have the opportunity to establish a broader network and begin exploring postgraduate options as well."
Students can choose from nearly 200 universities to "study away." Students should consider a campus with just the right combination of courses, facilities and environment to meet their academic and personal needs and interests, Spann said.
Students continue to make progress toward their home campus degree programs while studying in new places, meeting people and enrolling in specialized courses or unique academic options that may not be available at UT.
In order to participate in the National Student Exchange, students must be enrolled full time, have a cumulative 2.5 GPA and be in good standing (academic, personal and financial). Additional requirements may exist based on the university and program students wish to attend.
Student placements are made through the negotiation of home and host coordinators at NSE's annual conference in early March. Each year, 97 percent of the applicants are placed at one of their campus choices. Placement probabilities are governed by the number of openings at an institution and the number of students seeking that location.
UT students wishing to apply for exchange start by contacting UT's Office of Academic Engagement, which works to involve students with international and domestic programs. Students can enhance their traditional educational experience with real-world experience through a variety of academic engagement opportunities: National Student Exchange, Study Abroad, Washington Center, Camp Adventure, and Service Learning and Community Outreach.
"It is my belief that students should seek diverse initiatives that will equip them to be
change agents for the future. It is vital for students to step outside their comfort zones
and unleash the potential that lies within them and within the world as they know it,"
Spann said. "Our office is focused on providing a myriad of programs and is always
seeking additional positive, productive partnerships and relationships with programs that
benefit UT students."
Additional services the Office of Academic Engagement provides include passport photos
and access to Rosetta Stone Language Programs in Spanish, Chinese, French and
English.
The Office of Academic Engagement is part of the UT Learning Collaborative that works to support and enhance the academic journey.
For more information on the National Student Exchange, contact the Office of Academic Engagement at 419.530.5268.