Magen David Adom Israeli relief drive reaches UT
---
The impact of the violence between Israel and Hamas was not only felt in Gaza, but around the world and at The University of Toledo.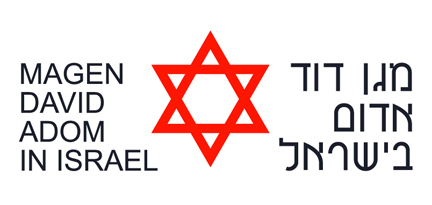 Max Gold, a UT senior majoring in philosophy, is organizing a local donation drive in conjunction with Magen David Adom, a rapid-response team that provides Israel with disaster relief, emergency medical response and blood services.
Since 1929, Magen David Adom — which means "Red Star of David" or literally "Red Shield of David" — has provided both the Israeli military and civilians with medical relief, most notably on the front lines during Israel's War of Independence, the Six-Day War and the Yom Kippur War.
Because there is a current end to hostilities, Gold is fundraising for the replenishment of desperately needed supplies.
"This event is meant to help give relief to Israel's first responders by raising money to sponsor paramedic packs," Gold said. "I think it's a wonderful opportunity for The University of Toledo community to look to see the brave men and women beyond the military conflicts we see on the news each day."
Gold's goal for UT is to help Magen David Adom raise at least $1,000, which is about the cost of sponsoring a fully stocked first-responder bag.
"We are going for at least one bag and with everyone's help, we may be able to supply them with more," said Cari M. Immerman, director for the Magen David Adom region that represents Ohio, Kentucky, Michigan and Western Pennsylvania. "Every fully stocked bag helps Magen David Adom save lives."
Mandated by the Israeli government, the organization is funded through private donations.
"Magen David Adom was able to respond so quickly during the eight days of violence in Israel because they were prepared and ready, fully stocked with supplies and all of their team members — EMTs, paramedics, social workers and volunteers — were well-trained," said Cari Margulis Immerman, Magen David Adom director for Ohio.
Students and faculty and staff members interested in making donations can contact Gold at maxwell.gold@utoledo.edu or click here and search for Maxwell Gold.
Gold said he will accept donations for Magen David Adom through spring semester.