UToledo Announces New Transportation Partner
---
Beginning at the start of spring semester, Groome Transportation will operate on-campus shuttle service at The University of Toledo to enhance convenience and safety for students, faculty and staff.
A fleet of unbranded buses will launch on campus Tuesday, Jan. 17, and will be wrapped with blue and gold in the spring. The buses will be used throughout the new five-year contract with Groome, a Virginia-based transportation company.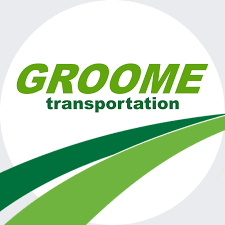 "We're excited to partner with a vendor that has a long history of providing quality service for universities, hospitals and airports across the country," said Michael Dennis, senior associate vice president of finance.
The buses will operate on UToledo campuses and serve students, faculty and staff. The service remains free for members of the campus community who will need to show their Rocket ID. It is not open to the public.
The vehicles will be ADA compliant to provide accessible entrance and exit for riders with mobility issues and feature security cameras for audio-video surveillance.
UToledo and Groome also will be able to track ridership data and make changes to the schedule based on the need to enhance services.
"We can track ridership on the buses through the semester, and that gives us the opportunity to morph our schedule to what is convenient for our students, faculty and staff," Dennis said.
At the start of spring semester, the bus schedule and bus stop locations will remain the same — continuously running the Blue Loop on Main Campus and splitting off for runs to the Center for the Visual Arts at the Toledo Museum of Art and Health Science Campus at scheduled times.
When service starts in January, Groome will provide an app for students, faculty and staff to download that will show routes and where the buses are in real time.