Pianist to perform at Barnes & Noble Dec. 22
---
Jim Brickman will bring The Magic of Christmas to the Barnes & Noble University Bookstore at the Gateway Sunday, Dec. 22.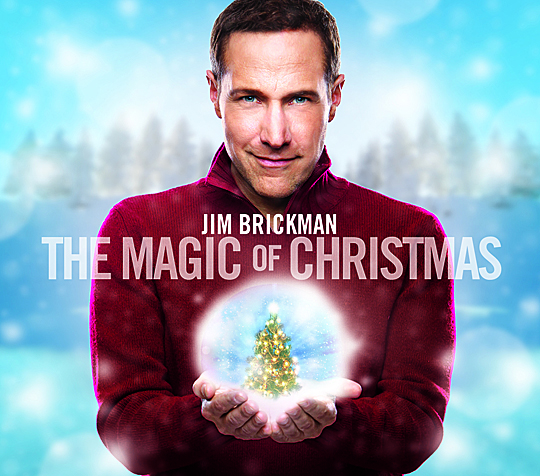 The popular pianist will perform some songs, answer a few questions, and sign autographs between 11 a.m. and noon.
Guitarist Luke McMaster will accompany Brickman, who is on the road for his 18th holiday tour, which will stop at Stranahan Theater for a 3 p.m. show that day.
"We are so honored and excited to host this event," Colleen Strayer, general manager of the bookstore, said. "It's gratifying to be able to highlight an Ohio native and his talent."
Several of Brickman's discs, including The Magic of Christmas, Joy, Love 2, Hymns and Carols of Christmas, and greatest hits collections, will be for sale during the free, public event.
His latest release, The Magic of Christmas, spotlights his sparkling key work on 14 new recordings of seasonal favorites and includes two new songs penned by the pianist. Johnny Mathis, Megan Hilty and Sandi Patty are guest vocalists on the CD.
"Choosing the name The Magic of Christmas, I knew this Christmas collection had to be quite remarkable," Brickman said in a press release. "Songs from legendary hit-makers and stars of today along with the classics mixed in, it's been like a dream working with this incredible musical lineup.
"Knowing that Johnny Mathis chose to record my song 'Sending You a Little Christmas' and features it as the title track of his holiday album has really made this a magical Christmas for me."
A Cleveland native, Brickman is best-known for hits while collaborating with artists: Martina McBride on "Valentine," Collin Raye on "Peace" and "The Gift," Rebecca Lynn Howard for "Simple Things," Jane Krakowski on "You," and Lady Antebellum for "Never Alone."
His weekly radio show, "Your Weekend With Jim Brickman," airs Saturdays from 6 to 10 a.m. on The River 101.5.