Institutional Advancement honored for fundraising publication
---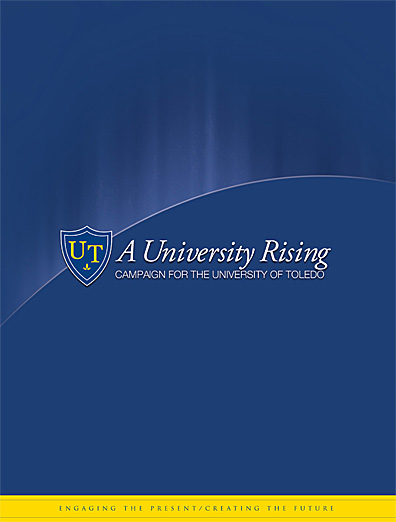 The University of Toledo Division of Institutional Advancement is being recognized with a 2013 Pride of CASE V Award.
CASE V is the Council for Advancement and Support for Education District V that advances and supports educational institutions in the Great Lakes region by enhancing the effectiveness of alumni relations, marketing, communications and fundraising professionals.
The annual awards program honors institutions and individuals that demonstrate outstanding achievement in the concept and execution of programs within the advancement, alumni and communications fields throughout the Midwest.
The contest generated 482 entries from institutions in five areas: alumni relations; fundraising and development; communications and marketing; special events; and diversity programming. The awards then are divided into 45 categories.
The UT Division of Institutional Advancement received a bronze for excellence in fundraising and development in the category of Best Program in Case Statements/Cultivation Publications.
The item that won the award is the "University Rising" campaign case for support document, which was designed by Thread Marketing Group and written by Patty Gelb, development writer for the UT Foundation.
The awards will be presented during the CASE District V Annual Conference on Monday, Dec. 16, in Chicago. Gelb will be in attendance to accept the award.
"It is nice to be recognized for the work this office does, especially from CASE," said Vern Snyder, UT vice president for institutional advancement. "Patty did an exceptional job with this piece, and we are all very proud of this achievement."