Renovation plans for Larimer Athletic Complex to be revealed Dec. 17
---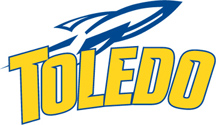 The University of Toledo will unveil the plans for the renovation of the Larimer Athletic Complex Tuesday, Dec. 17, at 3:30 p.m. in the building's team room.
Fans and donors are welcome to attend.
The news conference will be streamed live on RocketVison.
The Larimer Athletic Complex is located adjacent to the north end zone of the Glass Bowl.
In addition to serving as the home of the UT football program since 1990, Larimer also houses the Rocket Academic Center.
Click to access the login or register cheese