'The Relevant University' to air Dec. 23
---
Tune in to "The Relevant University" Monday, Dec. 23, at 7 p.m. on AM 760 WJR.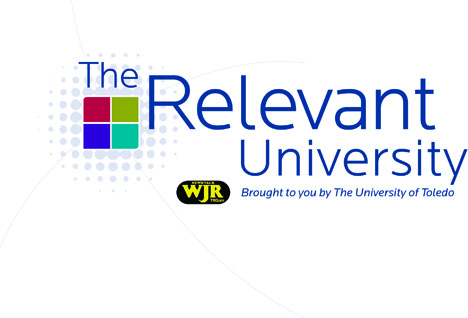 This month, Lawrence J. Burns, UT vice president for external affairs, gets ready for the holiday and winter sports seasons.
In this month's episode:
• UT Coach Tod Kowalczyk talks about the men's basketball team's strong start to the season.
• UT Coach Tricia Cullop shares what's in store for the women's basketball season that will include hosting the 2014 NCAA Tournament in Savage Arena.
• University of Michigan Associate Athletic Director Rob Rademacher discusses converting "The Big House" into a hockey rink for the NHL Winter Classic.
• And UT Vice President and Athletic Director Mike O'Brien announces a renovation of the Larimer Athletic Complex.
Throughout the program, listeners will hear samples of songs from a recent UT Jazz Holiday Concert featuring music legend Jon Hendricks and the faculty group CrossCurrents.
The University and Detroit's WJR produce the monthly, hourlong program that explores the critical role higher education plays in our world.
Listen at utoledo.edu/therelevantuniversity.