Toledo Attorney to Discuss 'Healing the Well-Being of a Nation' in Virtual UToledo Diversity Lecture
---
The College of Medicine and Life Sciences Office of Diversity and Inclusion continues its Language of Diversity lecture series Wednesday, Jan. 27, with the Dr. Martin Luther King Jr. Distinguished Lecture by Toledo attorney Ashley A. Futrell.
The hourlong virtual presentation, titled "More than a White Coat: Healing the Well-Being of a Nation," begins at 5 p.m. Online registration is required for the Webex event.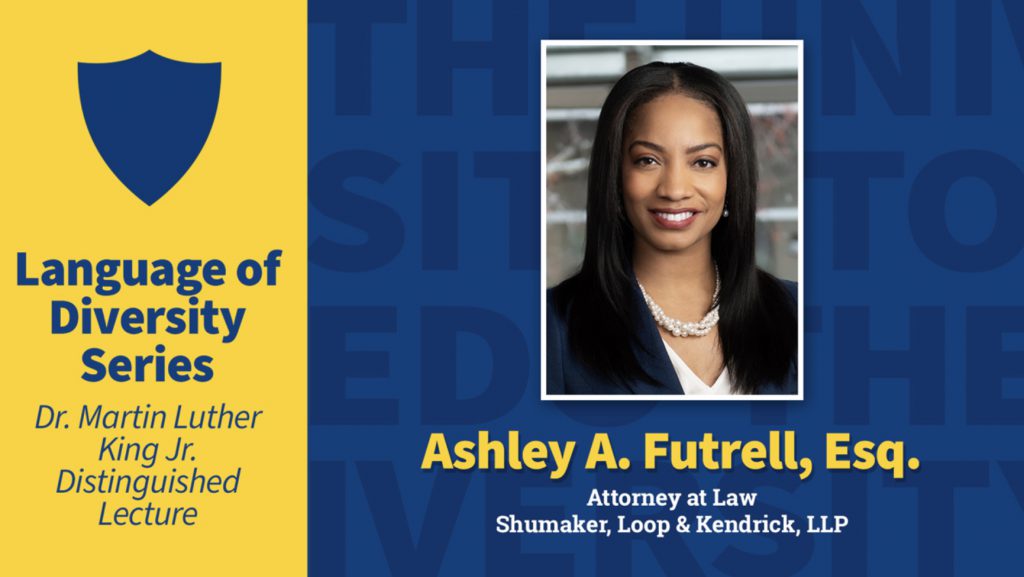 An established attorney at Law at Shumaker, Loop & Kendrick, LLP, in Toledo, Futrell represents clients on complex litigation, labor and employment, and white-collar matters.
She is a former assistant U.S. attorney in the criminal division of the U.S. Attorney's Office for the Northern District of Ohio, where she investigated and prosecuted federal crimes, including public corruption and white-collar cases. She also served as a point of contact for federal and state agencies on federal crimes.
After earning her B.A. in Law and Society from American University, her M.A. from Johns Hopkins University and her J.D. from Howard University School of Law, Futrell joined the Assistant District Attorney in the Manhattan District Attorney's Office, where she investigated and prosecuted all phases of misdemeanor and felony cases and represented New York County in criminal hearings and trials.
In 2019, she was the recipient of Toledo's 20 Under 40 Leadership Recognition Award.
Additional information is available on the college's diversity events website.