Inaugural class of Toledo Fire Department paramedics among this year's inductees to UT Emergency Medicine Wall of Honor
---
The University of Toledo will add 14 names to the Emergency Medicine Wall of Honor at the eighth annual induction ceremony Tuesday, Feb. 5. Inductees will include the first group of Toledo firefighters to be certified as paramedics.
This year's other honorees are a longtime clinical nursing educator and an emergency medical services outreach education coordinator.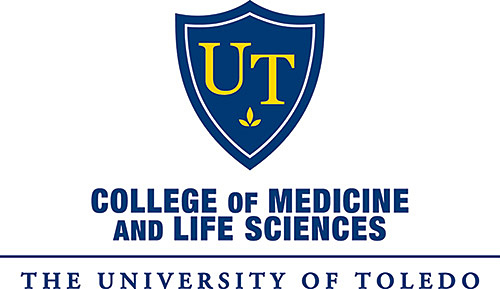 The ceremony will begin at noon in Collier Building Room 1000B on Health Science Campus with a welcome from UT President Sharon L. Gaber. A reception with light refreshments will begin at 11:30 a.m.
Dr. Kristopher Brickman, professor and senior associate dean for innovation in the College of Medicine and Life Sciences, and Dr. Christopher Cooper, executive vice president for clinical affairs and dean of the College of Medicine and Life Sciences, also are scheduled to give remarks.
"This award recognizes people who have been instrumental in developing and defining what emergency care is in our region," Brickman said. "We want to honor some of our unsung heroes of emergency medicine who have helped save lives and made a real difference in our community."
The Emergency Medicine Wall of Honor, made possible through funding from IPI Insta-Plak Inc. and The Blade, was established in 2011 to celebrate the achievements of those who are committed to service within the emergency medicine community.
Each year, nominations are submitted by a committee of community stakeholders and reviewed by a multidisciplinary selection committee. This year's group is larger because of the inclusion of all 12 members of the Toledo Fire Department's first paramedic class.
"Those firefighters were a unique group of people who basically were out there doing something that nobody else had done before," Brickman said. "For our region they were the pioneers."
The honorees this year are:
• Patricia Rice Yancy, registered nurse. Yancy, who earned master's degrees in education and public health from UT after completing a bachelor's degree in nursing from Mary Manse College, initiated several training courses for nurses, including critical care and flight nurse programs. She has been instrumental in training thousands of nurses, doctors and other pre-hospital employees throughout her career. She recently retired from Lourdes University.
• Patricia Ann Ambrose, paramedic. Ambrose was the EMS outreach education coordinator for Mercy Health St. Vincent Medical Center Life Flight and Mobile Life. She also was a lifelong EMS and life support educator, including playing an integral role in the paramedic education program and the former Medical University of Ohio. Ambrose died in 2018.
• Members of the Toledo Fire Department paramedic class of 1974. They are William Brown, Michael Condon, James Dugan, David Hilton (posthumous recognition), Alan Janney, Paul Johnston, Renzo Meraldo, James Markland, Ralph Mungons, Samuel Reynolds, Barney Rouster (posthumous recognition) and Daniel Thedford. The 1974 class was the first group of firefighters to train as paramedics in Toledo as part of a joint project with the former Medical College of Ohio. They were pioneers in their field and are uniquely responsible for building and advancing emergency medical services in Lucas County.
A plaque for each honoree will be added to the wall, located in the Emergency Department of The University of Toledo Medical Center, near the ambulance entrance.