Global Medical Missions Hall of Fame induction ceremony set for March 17
---
The University of Toledo College of Medicine and Life Sciences' Global Medical Missions Hall of Fame will induct a new class of honorees Saturday, March 17.
Inductees will be recognized during a ceremony at 7:30 p.m. in Collier Building Room 1000 on UT's Health Science Campus.
Members of the 2018 class are:
• 
Dr. Diane Cappelletty
, professor and chair of pharmacy practice in the UT College of Pharmacy and Pharmaceutical Sciences. The Monclova, Ohio, resident has been involved with medical missions and local medical clinics for 15 years.
Her mission work began in 2003 when she went with a team to Peru. Since then, Cappelletty has been on numerous missions to Guatemala and Honduras, and has inspired students to serve alongside her. She compounds medications in the field, comes up with innovative techniques to provide meds during the missions, and mentors students, showing them the humanistic side of pharmacists in trying conditions. Her work has been recognized by the Ohio Society of Health System Pharmacists.
In Toledo, Cappelletty volunteers at the free Community Care Clinic, which, thanks to her efforts, was licensed by the Ohio State Board of Pharmacy.
A UT alumna, she received a bachelor of arts degree in biology from the University in 1982. Cappelletty continued her education at Ohio State University and received a bachelor of science degree in pharmacy and doctor of pharmacy in 1991 and 1993, respectively.
• 
Dr. Ziya Celik
, a surgeon who has participated in missions for more than three decades. He has worked with Midwest Medical Missions, Medishare and Medecins Sans Frontieres/Doctors Without Boarders, serving in the Dominican Republic, Kenya, Haiti and Nigeria.
Born in 1941 in Rize, Turkey, Celik moved to the city of Erzurum to complete his early education. In 1960, he started medical school at the University of Istanbul, completed a surgery residency, and was an instructor at the University of Ataturk in Erzurum until 1971. A research fellowship followed in 1972 at the University of Boston, where he was selected for a position. In 1976, he completed a residency in general surgery at the former Medical College of Ohio.
In addition to medical missions and earthquake relief, Celik maintained a general surgery private practice in Oregon, Ohio, for 30 years, retiring in 2006. Affiliated with St. Charles Hospital, he was a 20-year member of its executive committee, director of surgery for 10 years, and chief of staff while volunteering his surgical skills around the globe. He lives in Pompano Beach, Fla.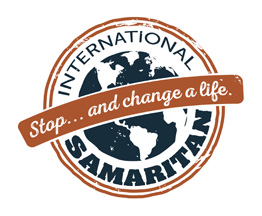 • International Samaritan, a ministry based in Ann Arbor, Mich. For nearly two decades, this nonprofit organization has established programs to alleviate severe poverty and health issues in numerous countries.
In 1994, the Rev. Donald Vettese, a Jesuit priest who was then president of St. John's Jesuit High School in Toledo, founded this ministry after a trip with students to an orphanage in Guatemala City. He and his students took a detour and stopped beside a garbage dump where the scene seemed like a nightmare: Droves of people scavenging through trash, searching for plastic, glass, metal and other materials to sell to recyclers. After talking with the students and the mayor of Guatemala City, Vettese agreed they would work together to help improve the plight of garbage workers and others living near the dump. In 1995, Vettese was able to incorporate the not-for-profit, originally calling it Central American Ministries, but renaming it International Samaritan in 2009 to reflect the growing global outreach.
In 16 years, the ministry has started programs in Guatemala, Egypt, El Salvador, Honduras, Nicaragua, Panama and Haiti. The organization also is conducting feasibility studies for similar efforts in Ethiopia, Sierra Leone and the Philippines. Each year it serves more than 13,000 people.
Oscar Dussan, president of International Samaritan, will attend the ceremony to accept the award.
In addition,
Dr. Andrew Casabianca
, associate professor and chair of anesthesiology in the UT College of Medicine and Life Sciences, and medical director of operative services at UT Medical Center, will receive the Dr. Lawrence V. Conway Lifetime Distinguished Service Award. He also is associate professor of surgery and dentistry.
Since traveling to the Dominican Republic on his first medical mission trip in 1994, Casabianca has returned every year. A member of the Midwest Medical Missions, he has participated in more than 30 trips, conducting primary care, anesthesia and dentistry. Casabianca has been the faculty adviser for UT Students for Medical Missions and is on the missions committee at Calvary Church in Maumee. He also was on the planning committee for Serve Week, participated in medical clinics for Vision Ministries and Convoy of Hope, and is a board member for Midwest Medical Missions.
Casabianca completed his undergraduate education at New York University and received a doctor of medicine in dentistry degree from the University of Pennsylvania in 1979. He graduated from the former Medical College of Ohio with his medical degree in 1988, and completed his dental residency at St. Vincent's Hospital, a transitional internship at Mercy Hospital, and an anesthesiology residency at the former MCO.
In conjunction with the induction ceremony, the College of Medicine Students for Medical Missions will host a free symposium Saturday, March 17, from 8:30 a.m. to 1:30 p.m. in Health Education Building 110. Speakers will include Cappelletty, Celik, Dussan and Casabianca. Register for the free symposium here.
Dr. Lawrence V. Conway, UT professor emeritus of finance, founded the Global Medical Missions Hall of Fame in 2004 to honor individuals and organizations that have made significant contributions to advancing the medical well-being of people around the world. In 2006, the Global Medical Missions Hall of Fame became affiliated with the UT College of Medicine and Life Sciences. The hall of fame can be seen in the lobby of the Jacobs Interprofessional Immersive Simulation Center.
RSVPs are requested for the free, public induction ceremony: Call 419.530.2586 or 1.800.235.6766, register online at toledoalumni.org/events/events.aspx?eid=753 or email medmissionhof@utoledo.edu.