UToledo Medical Students to Learn Residency Placements March 18
---
The University of Toledo's annual Match Day celebration will return as an in-person event this year, giving fourth-year medical students an opportunity to commemorate the next step of their training with family and classmates.
On Friday, March 18, more than 150 students from the College of Medicine and Life Sciences will learn where they've matched for residency.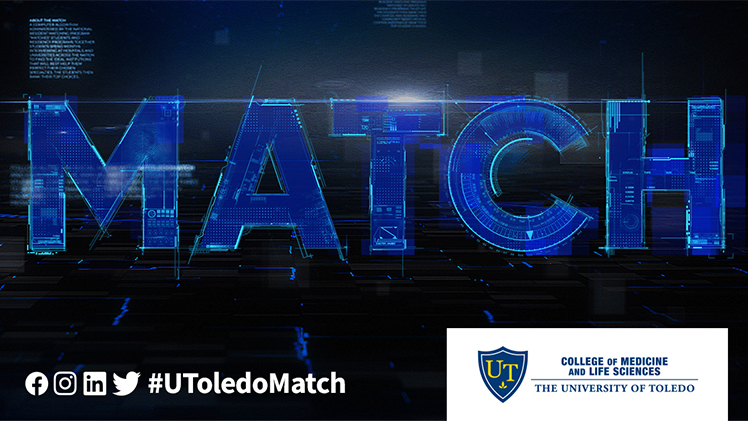 Dr. Christopher Cooper, dean of the College of Medicine and Life Sciences, said the event is one of the most anticipated and consequential moments on the path to becoming an attending physician.
"This is a big day for our students and we're thrilled our program will once again be able to celebrate this together," Cooper said. "These students have worked so hard to get to this point. Match Day is a recognition of their tireless work and an important symbol of the next step in their medical training."
The invitation-only event will begin at 11:30 a.m. at the Stranahan Theater's Great Hall. Students will open envelopes containing their match information at noon.
Because of the pandemic, the College of Medicine and Life Sciences hosted virtual Match Day celebrations each of the last two years.
Medical students spend months interviewing with hospitals and universities across the country to determine where they want to spend the next three to seven years of their medical training.
Students rank their top destinations, and academic and community-based health systems rank their top student choices. A computer algorithm administered by the National Resident Matching Program then matches students and residency programs together.
Residents are licensed physicians who care for patients under the supervision of attending physicians while they continue to train in their chosen specialties.
Last year, 166 fourth-year medical students matched into 20 different medical specialties.