Student Appreciation Day Features Free Concert, Food April 19
---
To celebrate UToledo students as the semester winds down, the Division of Student Affairs has scheduled a free, outdoor concert for Student Appreciation Day on Tuesday, April 19.
The Student Appreciation Day Concert, with Grammy Award-winning singer-songwriter Daya and opener Josie Dunne, begins at noon on Centennial Mall.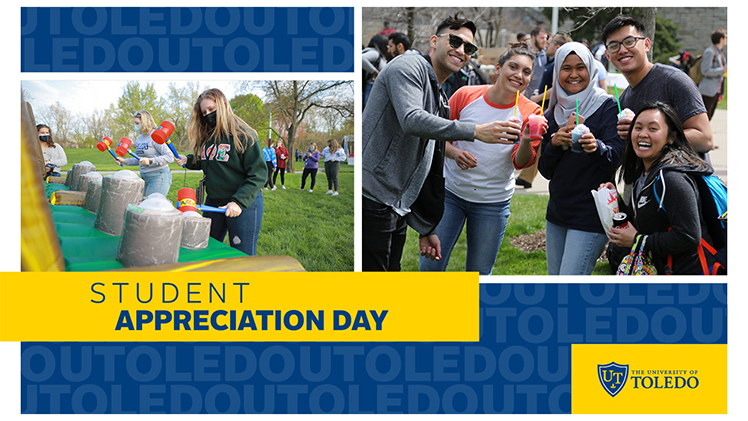 There also will be free food from various food trucks as well as dessert at the concert.
At age 18, Daya scored a double-platinum debut single with "Hide Away" in 2016. A year later, her collaboration with the Chainsmokers, the nine-time platinum single "Don't Let Me Down," won a Grammy for Best Dance/Electronic Recording.
Daya has followed up on the gold success of her debut album, "Sit Still, Look Pretty," with several singles and two EPs, most recently 2021's "The Difference."
A singer-songwriter from Chicago, Dunne cites Aretha Franklin, Etta James, Stevie Wonder, Ray Charles and Amy Winehouse as influences in her own style of dance-pop-and-Motown soul.
For more information and to RSVP, visit the Student Appreciation Day Concert's Invonet website.