UT partners with Toledo Police to collect unwanted prescriptions
---
The University of Toledo is partnering with the Toledo Police Department to help citizens dispose of unwanted prescriptions.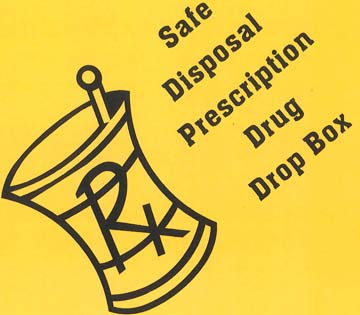 Toledo Police will announce the launch of its Unwanted Prescription Drop-Off Box Program Wednesday, Aug. 20, at 10:30 a.m. in front of the Scott Park District Station.
The program has five drop-off boxes throughout the city with two of those located on UT campuses. The locations are:
• Toledo Police Safety Building, 525 N. Erie St.
• Toledo Police Scott Park Station, 2301 Nebraska Ave.
• Toledo Police Northwest Station, 2330 W. Sylvania Ave.
• The UT Police Station in the Transportation Center on Main Campus.
• The UT Medical Center Emergency Room on Health Science Campus.
The boxes provide a safe, convenient and responsible means of disposing of unwanted pharmaceuticals before they are used illegally or contaminate landfills.
Any solid pharmaceuticals such as pills, capsules, patches and pet medications can be dropped off. Aerosol cans, inhalers, syringes, ointments and liquids will not be accepted.
In addition to the Toledo Police Department and The University of Toledo, partners on the initiative are the Lucas County Coroner's Office, Keep Toledo Lucas County Beautiful, Toledo-Lucas County Health Department, National Association of Drug Diversion Investigators and CVS Pharmacy.