UToledo Hosts Carnival Aug. 28 to Welcome Students to Campus
---
Step right up to the 2021-22 academic year at The University of Toledo.
Campus Activities and Programming (CAP) isn't just bringing a carnival atmosphere to welcome students.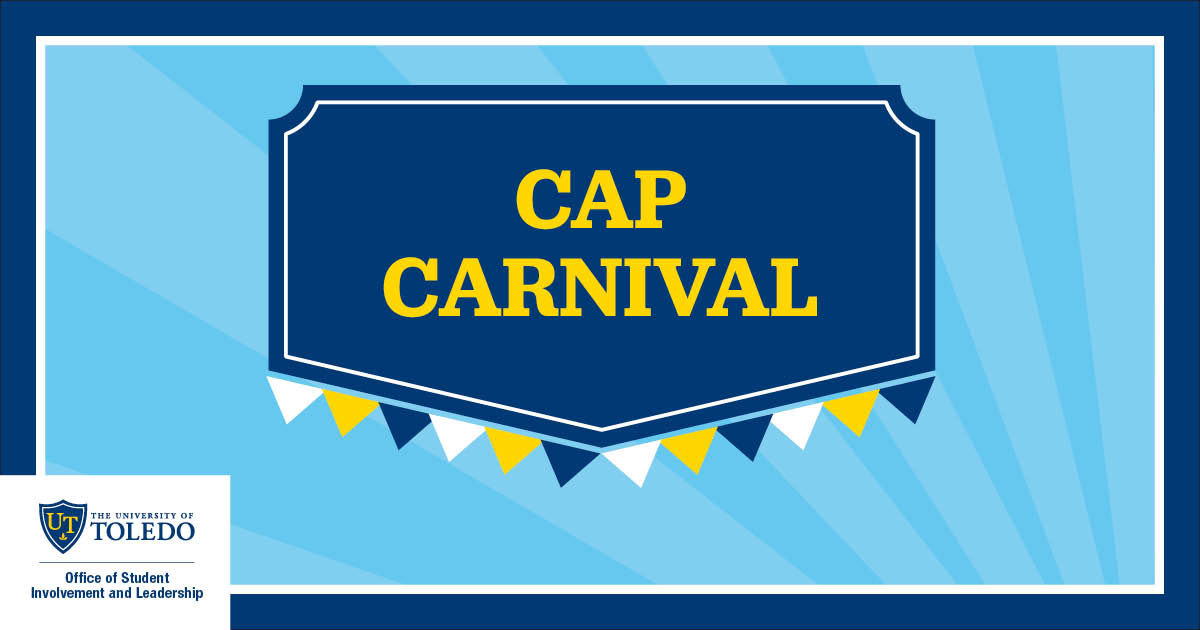 They are bringing an actual outdoor carnival to Main Campus as part of the Welcome Weeks slate of events for new and returning students to help kick off the fall semester.
CAP Carnival is a way to welcome new and returning Rockets to campus and to better connect them to the community that will support their journey at UToledo.
The first-year event — scheduled from 8 to 11 p.m. Saturday, Aug. 28, on Lot 10 on Main Campus — will feature an assortment of activities including a mechanical bull, rock climbing wall, LED dance floor and extreme air, as well as carnival games and favorite carnival treats such as funnel sticks, snow cones and cotton candy.
"CAP always strives to emulate our mission of 'Making Life Eventful' and the CAP Carnival is our first opportunity to showcase that to the Rocket community," said Calvin Sweeney, CAP president.
"Our team has been working day and night to create an experience that is not only fun but also memorable for each and every guest we entertain. We had the time of our lives planning this event and we wish everyone at the event nothing short of that."
Sweeney said the carnival is the result of CAP's new focus to build and enhance opening and end-of-semester events.
"We hope CAP Carnival will become an annual tradition on campus," he said.
Of course, there cannot be a carnival without volunteers at the event. For those interested in volunteering at the carnival and other Welcome Weeks events, time and date registrations are available at the Fall 2021 Division of Student Affairs Programs and Events website.
For a complete list of the dozens of events and activities during Welcome Weeks, visit the Welcome Weeks website or the InvoNet calendar.