Registration Open for Annual Clean Your Streams Event on Sept. 25
---
Students can make a difference in our neighboring community by volunteering to pick up litter and trash on stream banks for the annual Clean Your Streams event on Saturday, Sept. 25.
The goal of the event is to educate the UToledo community about the challenges facing their local waterways and creating a connection between the volunteers and their environment — while removing trash and debris.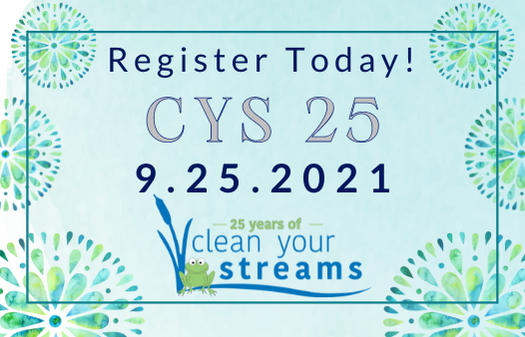 Clean Your Streams is scheduled for a three-hour-plus bloc beginning at 8 a.m., when volunteers sign-in at the Law Center Patio. Students will then be provided transportation to one of three off-campus locations — North Expressway Drive, Sterling Park or Byrne Road Bridge — for the cleanup and then back to Main Campus by 11:30 a.m.
"These are areas that are underserved and need help," said Tim Niederkorn, assistant director of the UToledo Department of Environmental Health and Radiation Safety, which coordinates the event. "We've arranged for three buses to take students to the three different locations to clean up."
The event will happen "rain or shine," he added.
A years-long event at UToledo, Clean Your Streams is part of a larger initiative started 25 years ago by local non-profit Partners for Clean Streams and its Clean Your Streams Day, as well as International Coastal Cleanup Day, which is also scheduled for Sept. 25.
There are only 100 spots for Clean Your Streams volunteers; registration is required at partnersforcleanstreams.org.
"We have a small capacity, so if people find that the Clean Your Streams registration is closed, they can go elsewhere that day to help clean up," Niederkorn said. "Partners for Clean Streams will have kickoff locations all around the greater Toledo area that people can travel to do cleanup work."
Following the Clean Your Streams event, Partners for Clean Streams is hosting a picnic for volunteers at the Lucas County Fairgrounds, with free food, prizes, T-shirts and other giveaways.