UToledo to Honor Holocaust Survivor With Book Release Celebration, Endowed Professorship
---
The University of Toledo is honoring the life and legacy of the late Philip Markowicz, a Holocaust survivor who was a cherished member of the Toledo Jewish community.
During the virtual event "An Evening in Honor of Philip Markowicz" at 4 p.m. Sunday, Sept. 13 on Zoom, UToledo and Markowicz's children will celebrate the release of his book recently published by The University of Toledo Press titled "Losing God in Translation: A Study of the Hebrew Bible" and announce an endowed professorship in Judaism and Jewish Biblical Studies established in his name.
Register for the virtual event at the UToledo College of Arts and Letters website.
"The University of Toledo College of Arts and Letters is grateful for Mr. Markowicz's many contributions to this community and the generous gift his family has made to establish the Philip Markowicz Endowed Professorship in Judaism and Jewish Biblical Studies," Charlene Gilbert, dean of the College of Arts and Letters, said. "This gift serves as a permanent testament to the scholarship he sought to pursue before his dreams of being a biblical scholar were destroyed by the brutality of the Nazi invasion of Poland."
Markowicz's children, Dr. Allen Markowicz and Professor Sylvia Markowicz Neil, together with their spouses Hindea Markowicz and Daniel Fischel, have for the past decade supported a UToledo faculty position in Jewish studies. They and others in the community donated more than $250,000 to fund the new endowed faculty position in Markowicz's name, and the family will match additional contributions up to $125,000.
"This gift has been fundamental in supporting our efforts to increase our offerings in the study of Judaism and to continue Philip Markowicz's legacy of scholarship of the Hebrew Bible," Dr. John Sarnecki, chair of the Department of Philosophy and Religious Studies, said.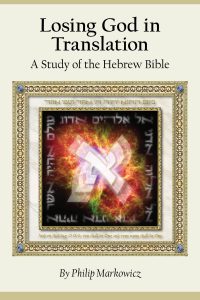 The event also will feature a keynote lecture by Dr. Yonatan S. Miller, assistant professor of religious studies and the new Philip Markowicz Endowed Assistant Professor who also prepared and edited Markowicz's new book.
Markowicz was born in 1924 in Przerab, Poland. The son of a rabbi, Markowicz was known as a Talmud prodigy but his yeshiva education was interrupted by the Nazi invasion of Poland.
He survived the ghetto of Lodz, several concentration camps including Auschwitz, and a death march. Nazis murdered his entire family with the exception of his brother.
After being liberated by the Allies, Markowicz met and married his wife, Ruth, in a Displaced Persons camp and started their family and emigrated to Toledo, where – with no connections or resources – Markowicz trained himself in electronics and created a thriving business.
Philip continued his passion for Torah study and wrote extensively in his retirement. He published an autobiography, "My Three Lives," in 2010, and completed the manuscript for "Losing God in Translation" shortly before he died in 2017.
The publication of his new book inaugurates a new series from The University of Toledo Press with the imprint of the University's Center for Religious Understanding.