Toledo-Akron game Oct. 21 to kick off at noon
---
Kickoff for Toledo's home football game against Akron Saturday, Oct. 21, has been set for noon.
The Mid-American Conference matchup will be televised on the Raycom Sports Network.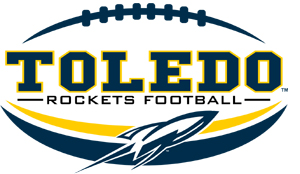 Tickets for the Akron game are on sale now.
Tickets are available at the UT Ticket Office, by calling 419.530.GOLD or online at utrocketstix.com. Tickets are half off for UT faculty and staff, and free for UT students with IDs.
The Rockets (4-1, 1-0 Mid-American Conference) travel to Central Michigan (3-3, 1-1 MAC) Saturday, Oct. 14, for a 3:30 p.m. contest in Mount Pleasant.
Click to access the login or register cheese