Online Graduation Photo Galleries Now Available
January 10, 2022 |
Graduate News
,
News
,
Alumni
,
Arts and Letters
,
Business and Innovation
,
Engineering
,
Graduate Studies
,
Health and Human Services
,
Honors
,
Judith Herb College of Education
,
Law
,
Medicine and Life Sciences
,
Natural Sciences and Mathematics
,
Nursing
,
Pharmacy and Pharmaceutical Sciences
,
University College
By Staff
---
Experience and share the excitement of graduation day again through the lens of University of Toledo photographer Dan Miller with the online photo galleries now available on the Commencement website.
The Commencement website features event photographs from the ceremonies created by the Office of University Marketing and Communications.
Photos from the morning and afternoon main fall commencement ceremonies on Dec. 18 at Savage Arena are available, as well as the doctoral hooding ceremony and the graduate ceremony on the evening of Dec. 17 at Savage Arena.
The event photographs are separate from the portrait photographs taken of graduates through a partnership with Grad Images. The company will directly send each graduate a proof of their pictures along with ordering instructions.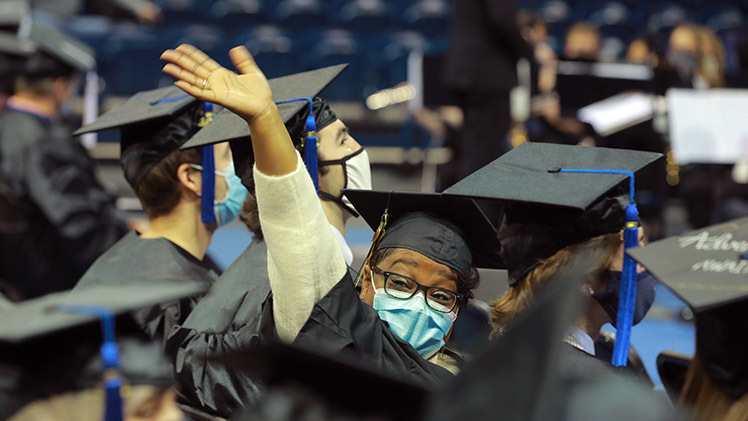 Click to access the login or register cheese