Unity Day Celebration
---
In recognition of Dr. Martin Luther King Jr. Day on Monday, Jan. 17, The University of Toledo and the city of Toledo will honor the civil rights leader with a virtual celebration.
The 21st annual Unity Day Celebration will be livestreamed at utoledo.edu/mlk beginning at 10 a.m. The virtual event is co-sponsored by UToledo, the city of Toledo and the Human Relations Commission.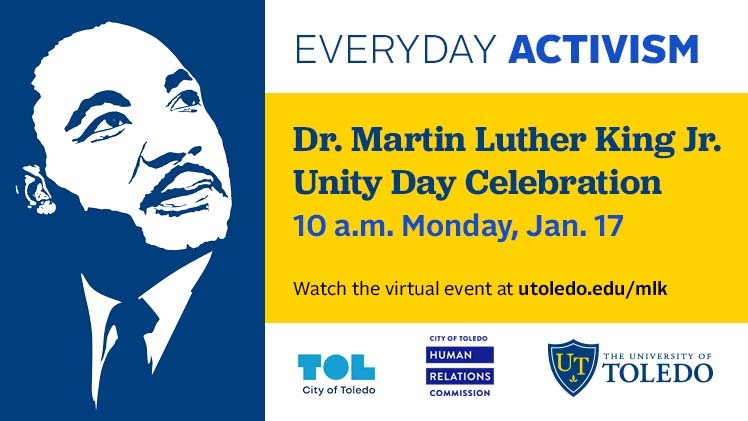 Critically acclaimed producer and activist Andre Gaines will serve as the event's keynote speaker, and UToledo President Gregory Postel and Toledo Mayor Wade Kapszukiewicz will be among the speakers to help honor the life, legacy and messages of Dr. King.
Buckeye Broadband will rebroadcast the event that same day beginning at 8 p.m. on its BCAN channel.
Click to access the login or register cheese