Rockets to play football at Arkansas in 2015
---
The University of Toledo football team has added Arkansas to its 2015 schedule, UT Vice President and Athletic Director Mike O'Brien announced yesterday.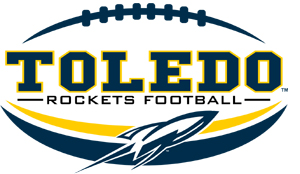 The Rockets will play at Arkansas Sept. 12, 2015.
"We are very pleased to add Arkansas to our 2015 football schedule," O'Brien said. "Arkansas is a program with a long and storied football tradition. We look forward to a great experience in Fayetteville in 2015."
Arkansas, 3-9 in 2013, plays in the West Division of the Southeastern Conference.
Toledo played two SEC teams in 2013 (Florida and Missouri) after never having played a school from the SEC in its first 92 seasons of football.
Click to access the login or register cheese