Lane closures expected as work on Bancroft Street to continue
---
Crews are scheduled to begin relocating and installing a gas line on West Bancroft Street this week.
The work will require some lane restrictions during the day, but two-way traffic will be maintained during the project.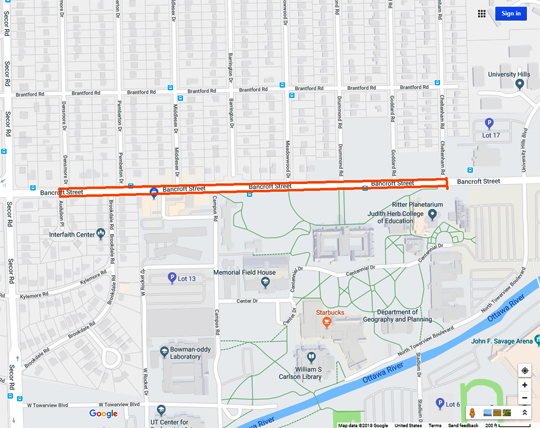 Miller Pipeline will be working on Bancroft between Audubon Place and Cheltenham Road.
The project will continue through April to align with the city of Toledo's street improvement project, which is scheduled to start in the spring.
"We will keep the campus community up to date on this work and the project in the spring," Doug Collins, director of grounds and transportation, said.
"In the meantime, we want to remind drivers to slow down," he said. "We ask everyone to be patient, drive slowly, and be aware of pedestrians and workers."