Criminal justice and legal specialties career/internship fair Feb. 2
---
The University of Toledo Criminal Justice and Paralegal Studies programs will host a career and internship fair Thursday, Feb. 2, from 10 a.m. to 3 p.m. in the Thompson Student Union Auditorium.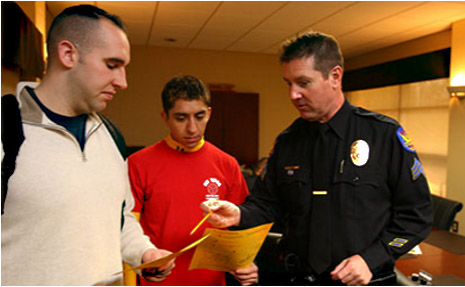 Representatives from nearly 90 agencies will be available to meet with students interested in law enforcement, corrections, social work, probation and legal specialties.
Students of all majors are encouraged to attend and meet potential employers, including the FBI; police departments throughout Ohio, Michigan and Indiana; the U.S. Drug Enforcement Agency; Marshall & Melhorn LLC; and the U.S. Customs and Border Protection.
"Students should dress professionally and bring a resumé," Dr. Wendi Goodlin-Fahncke, associate professor of criminal justice and director of the Criminal Justice Undergraduate Program, said. "Even if you're not looking for a job or internship, this is a great opportunity to network for the future."
Click to access the login or register cheese