UToledo Alumni Association Kicks Off Centennial Celebration with Virtual Event
---
To mark its 100th birthday, The University of Toledo Alumni Association is hosting an upcoming virtual and interactive presentation to kick off a year of centennial celebratory events.
The festivities begin with the hourlong "Miracle on Bancroft Street" at 7 p.m. Thursday, Feb. 11.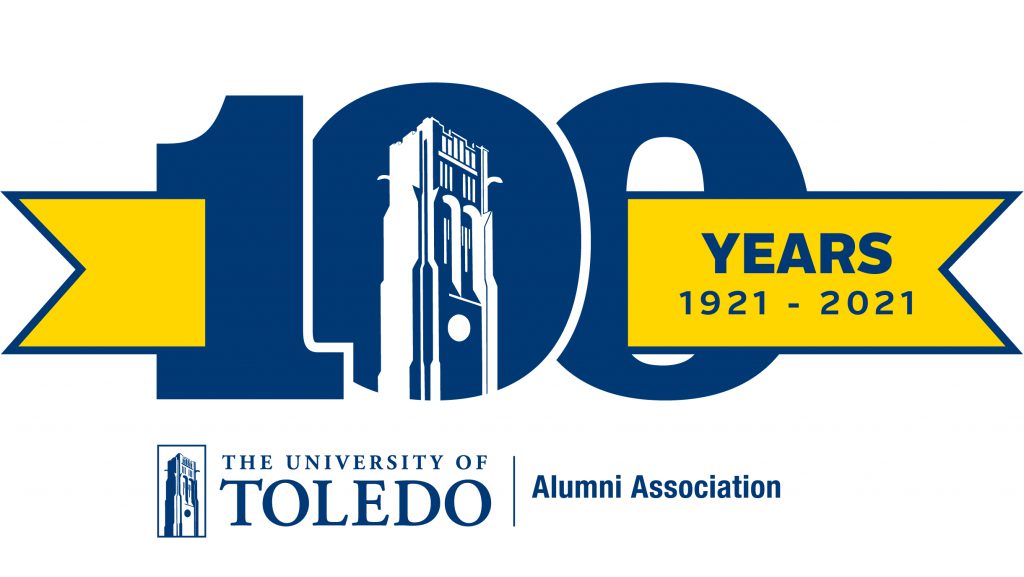 Hosted by UToledo professor emeritus Barbara Floyd, "Miracle on Bancroft Street" will span the University's history: from its inception to its move to Bancroft Street.
Registration is required to attend the Webex event.
Floyd is an alumna of the University who served as UToledo's archivist for more than three decades and was the director of the Ward M. Canaday Center for Special Collections. The author of six books and numerous articles about the history of Toledo, Floyd is currently writing a book, scheduled for a 2022 release, that will highlight UToledo's 150-year history.
"This celebration is not only about the Alumni Association but about the people — our alumni — who have had a strong sense of pride and commitment to our University since its founding, which extends well beyond 100 years," said William Pierce, associate vice president of Alumni Engagement and a UToledo alumnus.
"It's a tremendous milestone and a testament to an enduring part of The University of Toledo."
The University of Toledo Alumni Association is planning additional events to commemorate its century of service.
Established in 1921, The University of Toledo Alumni Association works to foster interest, support and involvement among alumni and students in University and alumni affairs, as well as to inform the University of alumni success.