Physician/author to discuss health and race
---
Being black can be bad for your health — Dr. Damon Tweedy wrote about hearing that as a first-year medical student at Duke University in 1997.
His book, "Black Man in a White Coat: A Doctor's Reflections on Race and Medicine," became a New York Times Bestseller and was one of Time magazine's top 10 nonfiction books in 2015.
"From the beginning of life to the very end — and everywhere in between — African Americans continue to experience disproportionately worse health outcomes," Tweedy said. "You can name pretty much any disease, and you're likely to find that it's either more common in black people; black people who get the disease have a worse course; or both of these conditions. There are a lot of factors involved with this, and I explore many of them in my book."
Tweedy will discuss race and health disparities Thursday, Feb. 16, at 7 p.m. in Collier Building Room 1200.
For several years, the assistant professor of psychiatry at Duke University Medical Center and staff physician at the Durham Veteran Affairs Medical Center has written and lectured on race and medicine. His articles have been published by The New York Times, the Chicago Tribune and The Washington Post, as well as by several medical journals.
In his book, he wrote, "Whether it is premature birth, infant mortality, homicide, childhood obesity or HIV infection, black children and young adults disproportionately bear the brunt of these medical and social ills. By middle age, heart disease, diabetes, stroke, kidney failure and cancer have a suffocating grip on the health of black people and maintain this stranglehold on them well into their senior years."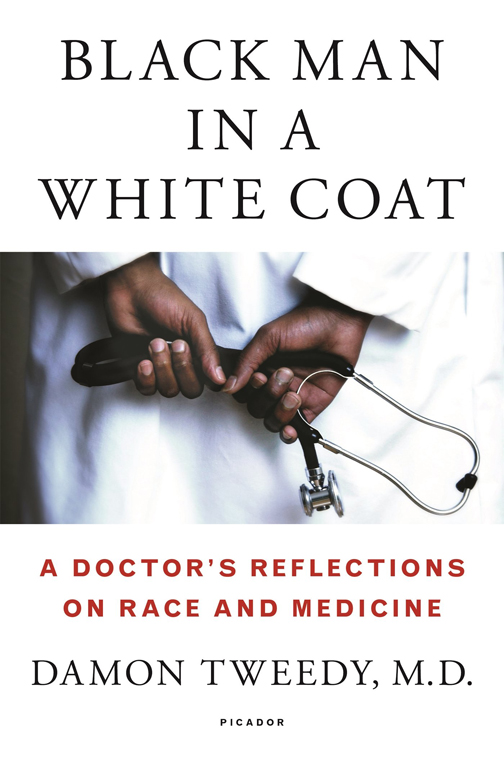 "I wanted to put a human touch to these issues of racial health disparities — examining how this impacts real people in everyday life," Tweedy said. "Many people are more likely to engage in these issues when they are presented as stories rather than simply as statistics.
"I also wanted to explore some of the unique challenges faced by African-American doctors — a largely unexplored perspective in popular medical narratives," he added.
His free, public talk is sponsored by We Are STEMM, a UT organization dedicated to empowering and inspiring students from underrepresented populations who are interested in science, technology, engineering, math and medicine. Led by faculty and staff, the group celebrates and supports diversity in several UT colleges: Natural Sciences and Mathematics; Engineering; Medicine and Life Sciences; Nursing; Pharmacy and Pharmaceutical Sciences; and Health and Human Services.
"I found Dr. Tweedy's book to be inspirational. While it reveals a story often heard in the community of underrepresented groups pursuing higher education, I think he has been able to deliver many aspects in a manner that may be enlightening and perhaps more palatable to those freed from this 'experience,'" said Dr. Anthony Quinn, assistant dean for diversity and inclusion in the College of Natural Sciences and Mathematics, and chair of We Are STEMM.
"In contemporary society, there is the perception that history can be wiped clean with a single piece of new legislation — no need to deal with lasting psychological scars inflicted by past overt and covert policies or the entrenched social norms that are retained and vigorously guarded for generations in spite of new laws," Quinn continued. "Dr. Tweedy brings out the adverse and lasting impact that discriminatory practices can have on individuals and society long past the time of those who initially implemented them."
Tweedy's talk is one of the University's events scheduled for Black History Month.