UT to host training for forecasting algal toxin increases
---
The University of Toledo is hosting a training workshop to teach water treatment plant operators, scientists and public health officials how to use software that forecasts increases in algal toxins during algal bloom season so that swimmers and boaters can be warned to avoid exposure and water treatment plants can take measures to appropriately treat the raw water.
The workshop will take place Thursday, March 1, at the UT Lake Erie Center, 6200 Bayshore Road in Oregon.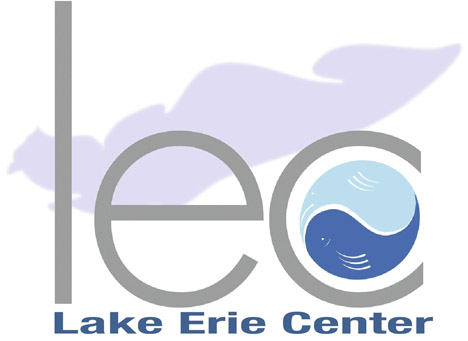 For the last three years, researchers at The University of Toledo have been collecting environmental data in Lake Erie during algal bloom season to help the U.S. Geological Survey develop a model to estimate the probability of exceeding a threshold that indicates an increase in harmful algal bloom toxins, like microcystin, in Ohio waters.
Using the database of samples gathered at seven water treatment plant intakes and four recreational sites throughout the state, including the public beach at Maumee Bay State Park, the U.S. Geological Survey's model can now be applied using the Virtual Beach Software developed by the U.S. Environmental Protection Agency.
The software is the same program UT uses to make daily E. coli bacteria forecasts for the public beach at Maumee Bay State Park during the summer. However, the new model for algal toxins also incorporates live data from the network of buoys in the western Lake Erie basin. The buoys are equipped with what is called the YSI EXO sonde, a black and blue instrument comprised of several probes to measure various water quality parameters, including how much blue-green algae is present, water temperature, clarity, oxygen levels, turbidity and pH.
"Instead of waiting for test results from water samples, we can make real-time predictions for increases in algal toxins using environmental factors such as turbidity, pH, phycocyanin, wind direction and rainfall," Pam Struffolino, UT Lake Erie Center research operations manager, said. "The exposure probability model is ready to go once approved by the EPA, and we want to be sure the people we are training can add data, read results, and use the software to help their communities be safe."
Trainers at the workshop are composed of representatives from UT, U.S. Geological Survey, U.S. Environmental Protection Agency, Limnotech and NASA.
Struffolino said water treatment plants are expected to begin using the software once operators are trained. Leaders are evaluating how the results will be publicly posted similar to the E. coli testing and when that will begin.
"The model will improve every year as we go along because we will continue to add data," Struffolino said.