Songfest Moves Online During Coronavirus Pandemic
---
The song, dance and philanthropy of Songfest has united students at The University of Toledo since 1937.
Due to the coronavirus pandemic, the 83rd annual event won't take place at Savage Arena in front of a big crowd as originally planned.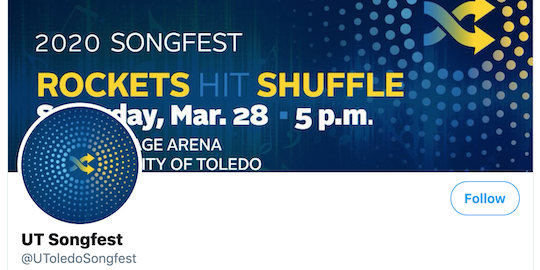 However, organizers found a way for the show to go on online.
The fun has already started on Twitter. Go to @UToledoSongfest to vote for the best Songfest performances of all time.
Students who have been preparing their performances for Songfest 2020 "Rockets Hit Shuffle" also will share their dances and songs from home to the Twitter account using the hashtag #Songfest2020. And money will still be raised for this year's charitable organization — the Family and Child Abuse Prevention Center.
"We want to turn this sad time for many students into an opportunity to engage and raise awareness for the Family and Child Abuse Prevention Center, which works to promote healthy relationships and break the cycle of family violence so every home can be a safe home," said Grace Garcia, UToledo student and member of the Mortar Board National Honor Society. "Many hours of practice go into the weeks and months leading up to Songfest, and we want to carry on this beloved tradition in the safest way possible in this unprecedented time when we can't be together."
Garcia said raising money and awareness to help domestic violence victims is especially important right now as families are huddled at home because of the national shutdown to stop the spread of COVID-19.
"Spotlighting this issue can have a huge impact because children and families with a history of domestic violence are at an increased risk of facing more problems as schools are closed and many employees are working from home or not working," Garcia said.
The Songfest donor drive is open until Monday, March 30. To donate, go to the Fundly website.