No Fooling: April 1 Songfest Great Cause for Students to Sing, Dance
---
Songfest returns for its 85th installment Saturday, April 1, as UToledo students dance and sing for a philanthropic cause in the University's second-oldest tradition.
This year Songfest supports the Bethany House, which provides long-term transitional shelter and advocacy to survivors of domestic violence and their children in Toledo. The event begins at 5 p.m. at Savage Arena.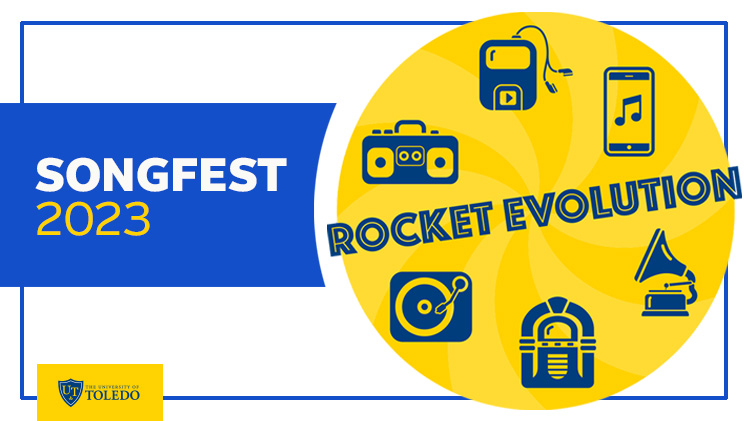 The theme is "Songfest 2023: Rocket Evolution" and will include song selections from throughout the decades, with 18 organizations participating in the men's, women's and co-ed divisions. The event will be livestreamed on YouTube.
As part of the fabric of The University of Toledo since 1937, Songfest has long been a way for students to give back to the community, with the Blue Key National Honor Fraternity and the Mortar Board National Honor Society serving as the event's co-sponsors.
"Planning for Songfest is no easy feat, as we started almost 11 months ago preparing for this day," said Jada Alcantara, Songfest co-emcee representing Blue Key Honor Society along with Yash Shingan, who is representing Mortar Board Senior National Honor Society.
"Being a co-emcee teaches you so much about leadership, event planning and new ways to give back to the campus and the community. I hope everyone enjoys the hard work put in to make Songfest 2023 the production that it is."
Songfest donations to Bethany House can be made through the event's Fundly webpage.