Registration Open For Healthcare Professions Career Summer Camp
---
Registration is open for The University of Toledo College of Health and Human Services' one-day healthcare experience camp for high school students who will be juniors or seniors during the fall 2023 school year.
The camp runs from 8:30 a.m. to 6:30 p.m. Friday, July 14.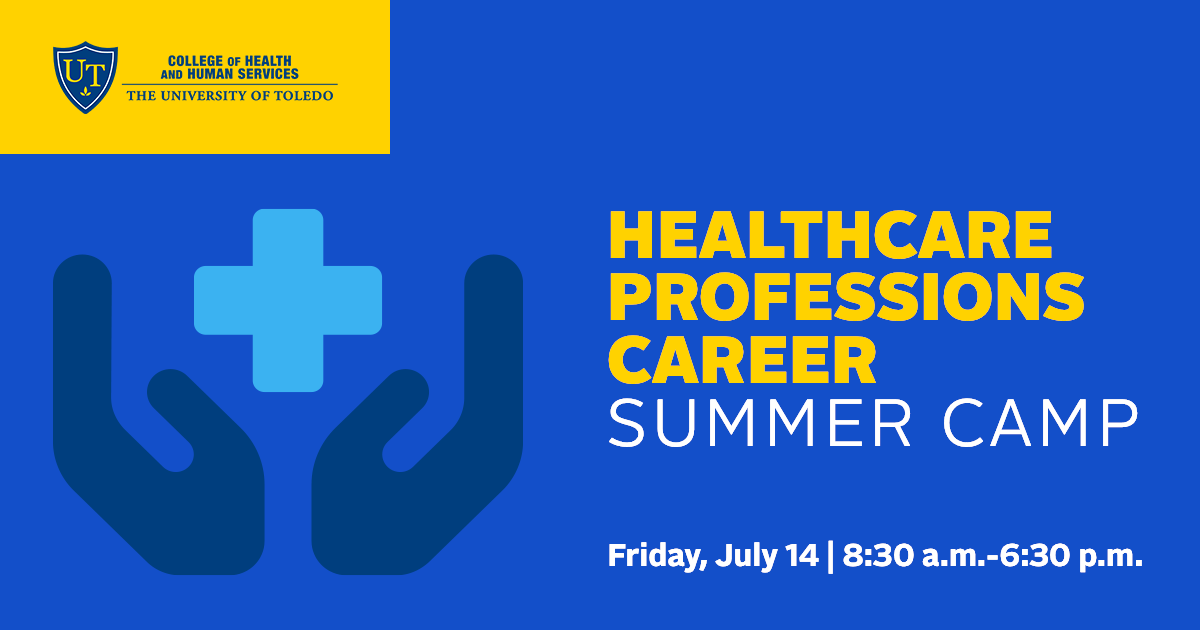 Students who attend will learn about a variety of careers including health sciences, occupational therapy, physical therapy, recreation therapy, respiratory therapy and speech therapy.  These professions are in demand and are highly rewarding careers.
The camp will be hands-on with small group therapy-related activities. Camp participants will be able to choose sessions that demonstrate what these professionals do in their jobs and have the opportunity to participate in simulated patient experiences and practice using therapy equipment and examining human anatomy.
"All of our professions strive to improve patients' quality of life," said Dr. Alexia Metz, an occupational therapy professor. "I'm so excited that, in addition to a bunch of fun activities, the camp also includes a chance for students to give back to our community through a service-learning project."
Current UToledo students who are studying in these professions will spend the day with the camp participants and share their college experiences.
Practicing professionals also will be invited to the camp to share information about their jobs and answer students' questions.
For more information or to register, visit the camp's website.