UT Health nurses to participate in active shooter training simulation May 4
---
In an emergency situation, nurses not only have to think about their own safety, but also the well-being of the patients in their care.
To be better prepared to survive a violent encounter, UT Health nurse leaders will participate in a simulation of an active shooter in a hospital setting Wednesday, May 4, at 2 p.m. in the University's Jacobs Interprofessional Immersive Simulation Center.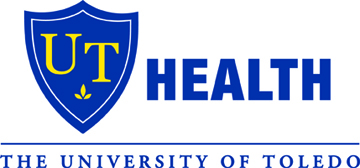 The University of Toledo Police Department will lead the exercise for the 25 members of the nursing leadership team at UT Medical Center who will participate in the realistic scenario involving UTPD officers and patients in need of assistance. The nurses previously have received ALICE training, which stands for Alert, Lockdown, Inform, Counter and Evacuate, from the police department.
"You really don't know how you will act in a violent encounter until you are in that situation or you've had this type of training. We want our nurses to be able to respond, not only for their own personal safety, but also for the health safety of their patients," said UT Health Chief Nursing Officer Monecca Smith, who will be among the participants in the drill.
A UTPD officer will simulate an active shooter entering the building and moving into patient areas, which for this drill will be the second floor advanced clinical simulation center. The nursing staff will be caring for patients with varying levels of medical issues, such as a baby with a high fever and a middle-aged man in cardiac arrest, and will need to make split-second judgments on whether to hide, flee or fight back.
The drill will take about 30 minutes with a debrief session afterward in the simulation center's theater on the first floor to discuss how the nurses responded.
Since 2011, The University of Toledo Police Department has been providing ALICE training to the UT campus and the northwest Ohio community. This is the first active shooter exercise held for a clinical environment.