Senior golfer selected to play in NCAA regional
---
University of Toledo senior Otto Black is one of 10 individuals selected to participate in an NCAA regional hosted by Marquette University.
The regional will feature 13 teams and 10 individuals and will take place Monday through Wednesday, May 16-18, at the Blackwolf Run Meadow Valleys Course in Kohler, Wis.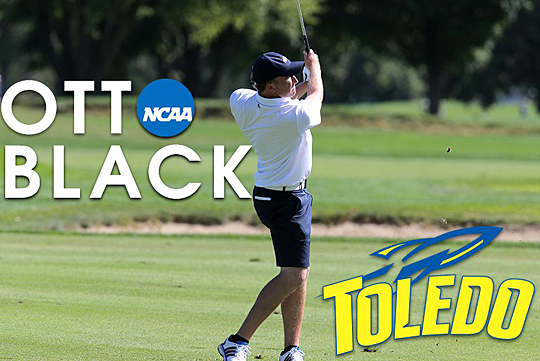 Black is the second Rocket to compete in an NCAA regional as an individual, and his appearance marks the third time in the last four years UT has been represented in a regional.
A four-time All-Mid-American Conference selection, Black will enter the regional with a career-best 72.9 stroke average that ranked fourth in the MAC. Black is the third golfer in school history to earn all-league accolades on four occasions after being a first-team honoree the last two years and a second-team recipient as a freshman and sophomore. Black notched his best 54-hole score ever with an eight-under par 208 (69-68-71) at last fall's Firestone Invitational.
The top five teams and top individual not on an advancing team will move on to the NCAA Championships, which will be held at the Eugene Country Club in Eugene, Ore., Friday through Wednesday, May 27-June 1.
Click to access the login or register cheese