Toledo Athletics Partners With Connecting Kids to Meals
---
The University of Toledo Athletic Department has announced a partnership with Connecting Kids to Meals to support the Children First Relief Fund. The Rockets have agreed to donate one free ticket to selected 2020-21 men's or women's basketball home games to every donor during the month of June.
The purpose of the Children First Relief Fund is to raise needed dollars to feed 5,000 hungry kids in Northwest Ohio every weekend from late May until August.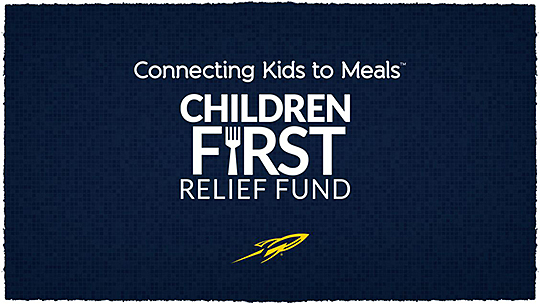 The relief fund has successfully reached its initial goal of $125,000, and now with the partnership with the Rockets, the campaign is heading into overtime.
"I'm thrilled our athletic department is partnering with [Connecting Kids to Meals] to make an impact in our community," said Head Women's Basketball Coach Tricia Cullop. "They are an incredible organization that feeds thousands of hungry children in the Toledo area daily. I hope we can count on all Rocket supporters to help us make a difference."
Head Men's Basketball Coach Tod Kowalczyk added, "Feeding hungry children around Toledo is extremely important, and it's great that we're able to help them out. The impact that [Connecting Kids to Meals] has made in our community has been impressive, and I encourage all of our fans to support them any way possible."
Connecting Kids to Meals was founded in 2002 to serve children and families living at or below the poverty line in Lucas County. Today, the leading nonprofit organization in northwest Ohio fighting childhood hunger has expanded its mission to reach children in Wood County and beyond.
To make a donation, visit connectingkidstomeals.org.