Rocket football single-game, away tickets go on sale July 20
---
Single-game Toledo football tickets and away-game tickets will go on sale Wednesday, July 20, at the UT Athletic Ticket Office.
Tickets are available for all six away games, including the Rockets' battle vs. Northern Illinois at U.S. Cellular Field in Chicago Wednesday, Nov. 9.
To purchase season tickets, single-game tickets or away-game tickets, stop by the UT Athletic Ticket Office, located in the Sullivan Athletic Complex at Savage Arena, click here, or call 419.530.GOLD (4653). Season tickets start at just $80.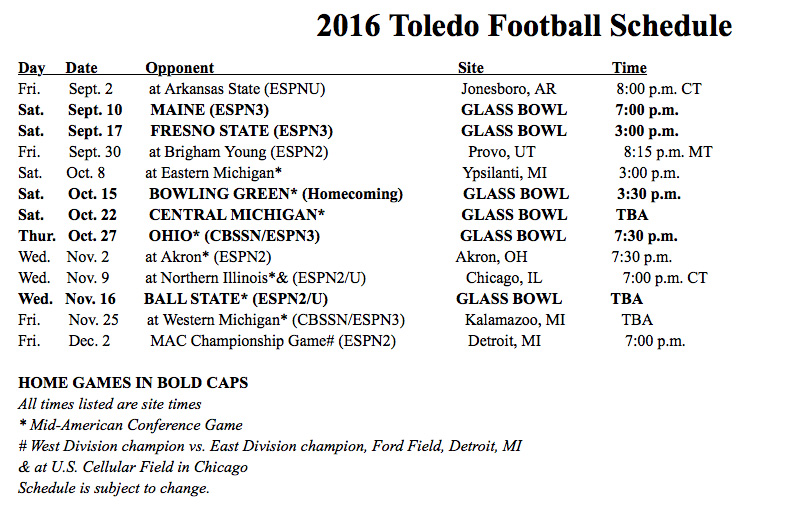 Click to access the login or register cheese