Aug. 4 rap concert at UT canceled
---
The Art of Rap Festival scheduled for Thursday, Aug. 4, in UT's Savage Arena has been canceled.
Part of the Savage Live concert series, the show was to feature a lineup of legendary rappers and hip-hop artists — Ice-T, Bone Thugs-N-Harmony, Naughty by Nature plus Grandmaster Melle Mel and Scorpio, EPMD, The Sugarhill Gang, Kurtis Blow and host Chief Rocket Busy Bee.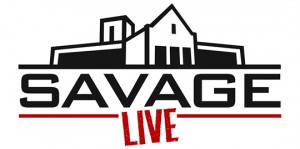 According to promoters, the show was canceled due to circumstances beyond their control.
Fans who purchased tickets with a credit card automatically will receive a refund. Those who paid cash or wrote a check for tickets will receive a refund check in the mail in four to six weeks.
Promoters encourage fans to hold on to their tickets until the refund is received.
For more information, call the UT Ticket Office at 419.530.4653 during business hours Monday through Friday from 9 a.m. to 5 p.m.